Joe Rogan sure has the gift of the gab, but his talents are not limited to his top-notch hosting skills. The star comedian and popular podcast host spends a lot of time speculating and commentating moves by professional fighters. Many people do not know that this multi-talented UFC MMA color commentator is also quite equipped as a fighter.
Now in his 50s, at 19 years of age, Joe Rogan earned the title of Taekwondo US Open champion. Anyone who is well-acquainted with the industry knows such accomplishments require immense hard work and dedication. A video of young Rogan has been circulating the internet as well. In the clips, he is seen flaunting his incredible fighting skills.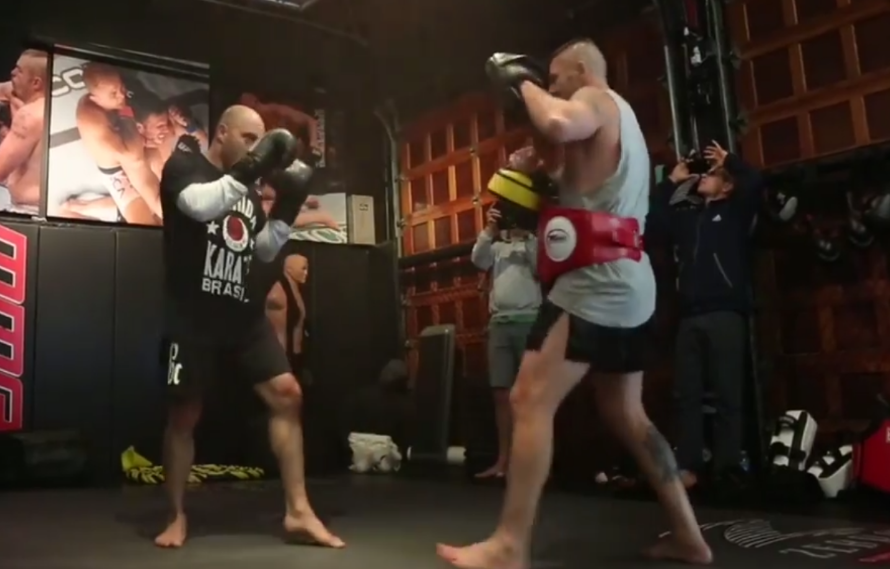 In the video, the 19-year-old Rogan is fighting another young white man. While his opponent adorned a helmet to protect his head, Rogan is casually sporting a beanie. The footage is from the US Taekwondo Cup held in Connecticut.
Back in 1987, when the shot was taken, it was not compulsory to wear headgears during the bout, but it seems clear that the combatant wanted to be extra cautious while fighting Big Joe. The video shows a glimpse of the power Rogan used to bring into the ring.
He knocked out his opponent with a spinning back kick, instantly throwing him to the ground. Not long after the match began, he threw a surprisingly devastating kick in the air that hit the poor opponent, leading Rogan to win within seconds. His opponent laid in there whimpering in agony as the match result was announced even before the injured fighter could receive medical attention.
After all these years, the MMA commentator can throw some lethal kicks. During Rogan's visit to the Las Vegas UFC Performance Institute, he got an incredible score of 151,000 PowerKube for his power kick. Surprisingly, he not only beat Schilling, but his kick also surpassed Francis Ngannou's record.
Previously, in November 2017, Ngannou's 129,161 PowerKube kick was recorded to be the hardest kick ever thrown. Considering that Rogan is more popular as an American comedian and UFC commentator, this was an incredible feat in his 50s. Man of many talents, he is not only skilled in Taekwondo, but also a black belt in BJJ and karate.
He often talks about his accomplishments in his podcast 'The Joe Rogan Experience.' He confirmed his kick record and boasted in the podcast. He said, "That's what I get with a kick – with legs that carry you around all day. Ngannou got 129,161 with a punch, I got 152,000 today, bitch." With over 190 million monthly downloads, his podcast has a lot of reach because it is a free audio and video experience of listening to the star commentator's view on life.
Now that the video of his young Taekwondo days has resurfaced, it makes sense that Rogan knows all the right techniques for a good kick. In fact, he once taught Georges St. Pierre how to throw a sidekick that ought to blow the opponent away. In one of Rogan's videos, beloved Joe Rogan describes specific Taekwondo kicking techniques. He explains that Taekwondo rules forbid any kicks below the waist. This is why Rogan emphasizes techniques such as axe, spinning, and sidekicks. These kicks were designed to give more depth to the sport. He shares in the video that these kicks were not commonly utilized in the MMA rings back then even though MMA fighters can get an edge over competitors if they use such kicks.
Check out Joe Rogan's amazing spinning kick here: