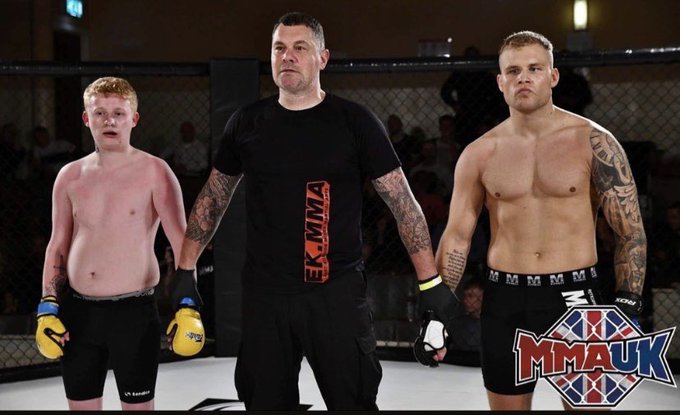 A complete mismatch of an MMA fight in the UK has left fans stunned and shocked, with footage of the clash going viral. The disgraced bout took place at Evolution of Combat 9​ in Glasgow, Scotland, in September 2021.
But a video of the fight has only surfaced online, leaving fans baffled at the matchmaking. Prospect Aron Leo wasted no time in picking up a win, securing a victory over a young journeyman who's just 21.
Leo threw a one-two combo that barely connected, but floored his younger opponent who crumbled to the canvas. He landed a few strikes from top position before the referee halted the contest.
Tapology have started to remove padded record fights, which is a great idea! @tapology

— Artem Lobov (@RusHammerMMA) January 7, 2022
MMA journalist Harry Williams shed light on the fight, tweeting: "Can we please find out who allowed this fight to go ahead? I know there's journeymen, but there's a line, surely."
A clip of the finishing sequence then emerged, with people online slamming the promotion. Conor McGregor's teammate Artem Lobov also weighed in on the bout.
Can we please find out who allowed this fight to go ahead? I know there's journeymen, but there's a line, surely. 😳 pic.twitter.com/hiy1EI1Ue2

— Harry Williams (@Harry_Williams) January 7, 2022
One tweeted: "Wtf? Surely this is fake​."
A second wrote: "I've heard of padded records but this is on another level​."
A third questioned: "How were they possibly in the same weight class?"
The Biggest Mismatch In #MMA History Leaves Fans SHOOK To The Core pic.twitter.com/k1R9SkTLCu

— Fight Haven (@FightHaven) January 20, 2022