UFC commentator Joe Rogan is not only an MMA analyst but an accomplished martial arts practitioner as well. The 55-year-old has mastered multiple disciplines with a blend of striking and grappling skills.
The JRE host usually remains calm during arguments if there are any on his show. However, earlier in his life, he was not as subtle as he was now chiefly with his friends.
In an unearthed video, the BJJ black belt, under 10th Planet Jiujitsu coach Eddie Bravo, had an argument with a 'crazy' guy.
The former Fear Factor host had a debate with a guy about if the borders were open. While Rogan offered people need legal documents to enter a country like America, his counterpart did not agree with him.
After putting out multiple scenarios and having a back-and-forth, Rogan said, "You are a little crazy. That's the problem with talking to you. That's the problem with talking to you. You are not really rational."
The guy Rogan was arguing with questioned, "Oh, really?"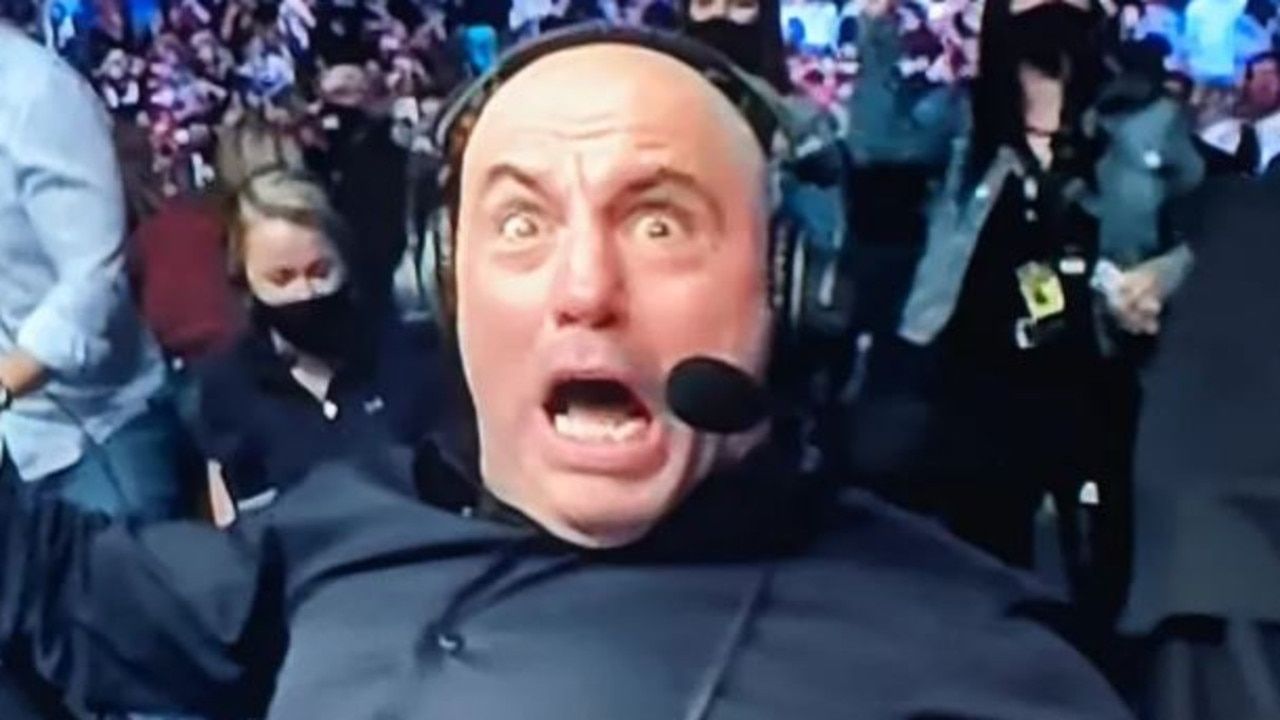 The conversation got heated and the UFC announcer added, "You want to be right about all these things. Because you think about these things all the time. And you don't listen to anybody's opinion. You just wanna be right. "
But this other individual did not take Rogan's warning seriously and touched him again.
The BJJ black belt charged forward and put the guy in a neck hold. A tap came immediately before Rogan said, "Is that all you got? Is that all you got?"
After the tap, Rogan sat on top of a car nearby, where they had the argument. The other individual changed his tone from arguing to praising Rogan.
"Oh dude, that is f**ing awesome man. You are fun, man. You are a blessing to have," he told Rogan.
Rogan acknowledged the comment.
Joe Rogan has many talents. With that in mind, it would appear that this bystander was perhaps not quite aware of the UFC color-commentator's martial arts background.
Filmed in 2004, the video provided features Joe Rogan backstage at a Los Angeles, Calif. comedy club. After all, Rogan still often identifies himself by his career in stand-up comedy above most things.
However, Rogan was briefly a professional kickboxer as well. An amateur Taewkondo champion and black belt within the martial art, Rogan would eventually go on to earn his black belt in Brazilian Jiu-Jitsu under 10th Planet Jiu Jitsu's Eddie Bravo.
In the video above, Joe Rogan can be seen getting into a somewhat heated debate about immigration with a comedy club patron. After the conversion began to escalate, the comedy club patron poked Joe Rogan.
Rogan retaliated by putting the patron in a headlock position.