Conor McGregor is a retired Irish mixed martial artist. He is a previous featherweight and lightweight champion of the Ultimate Fighting Championship (UFC). McGregor also stepped in the boxing ring for a single match against the esteemed boxer Floyd Mayweather. In 2007, when he was 18 years old, McGregor made his mixed martial arts debut in an amateur fight against Kieran Campbell in Dublin. In the first round, he won technical knockout (TKO). He turned professional after that fight and was signed by the Irish Cage of Truth promotion.
"I nearly got kicked out of the UFC for sticking up for TJ against Conor."@Cody_Nolove to @CarolinePearce about his history with TJ 🎙 pic.twitter.com/hjGMTL0oRp

— UFC on BT Sport (@btsportufc) November 1, 2017
In 2008, McGregor began training at the Straight Blast Gym (SBG) in Dublin. Conor McGregor was ranked number 10 in the UFC men's pound-for-pound rankings and ranked number 4 in the UFC lightweight rankings. He was talented and passionate at the same time. His passion and talent won him the world title. Any fan of the Conor McGregor must know that he is very loyal. Honesty is the quality that he is particularly passionate about. He is the man who has had the same coach for over 10 years. His staff members are also essential fixtures for life. He trusts others greatly. His priority is to have staff who is trustworthy and loyal.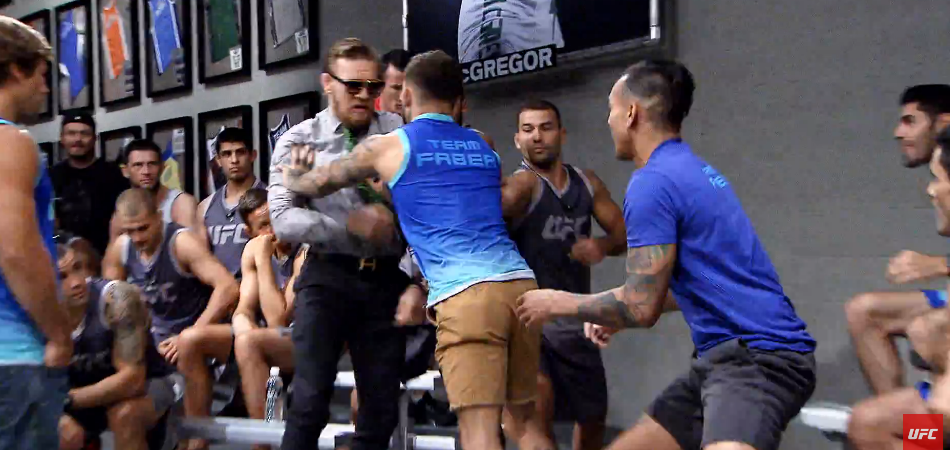 Conor McGregor is one of the most charismatic fighters. In the UFC gym on The Ultimate Fighter, things became hot between McGregor and Cody Garbrandt. Back in December 2015, McGregor clashed with Team Alpha Male's Urijah Faber and Cody Garbrandt on the set of The Ultimate Fighter. Both of the teams are sitting around and waiting for the photoshoot. "The Notorious" was slagging off the special guest coach, TJ Dillashaw, on The Ultimate Fighter 22 for Team Faber.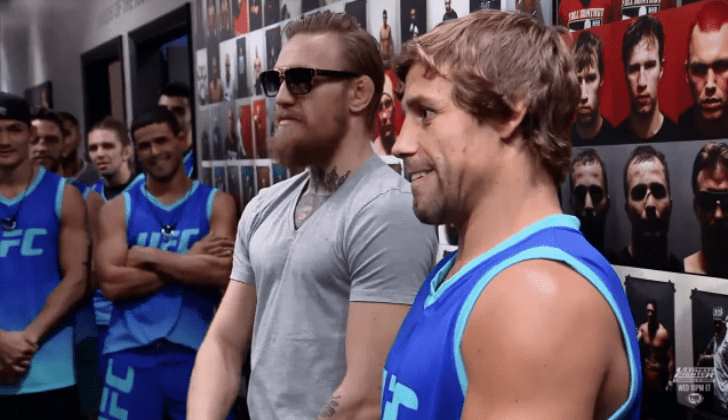 McGregor questioned Dillashaw's loyalty and said that he is a "snake in the grass". After that Cody Garbrandt responded angrily. Conor McGregor asked Where's the little snake? Where's the little weasel? Has he got Duane Ludwig with him?" Duane Ludwig is an American coach of mixed martial arts. Conor McGregor called them all
snakes and said it's the loyalty that is the sign of a world champion and the sign of war champion. For Conor McGregor, loyalty is a strong thing and he respects loyalty. He absolutely despises people who are disloyal. He felt that TJ was a snake for not showing loyalty. They (snakes) always think about their own benefit. He simply said this to them but the truth hurts.
McGregor was wearing sunglasses and he was looking cool in a green tie. He seems very confident and was in full swag. Conor McGregor attacked his opponent head coach Urijah Faber about disloyalty by TJ Dillashaw. He calls out Dillashaw for his alliances and wishes to leave Team Alpha Male to fight under Duane Ludwig. Some months later, Dillashaw went onto leave Team Alpha Male to begin his full-time training with the Elevation Fight Team.
McGregor was continuously using humiliating words for Garbrandt, calling him a 'snake in the grass', disloyal and clever. Then one of Faber's team members got angry. Then McGregor challenged Garbrandt, you intended to do something about it? Before getting out of his seat Cody Garbrandt replied that he'll do something about it, which
forced McGregor to fight. And a fight broke out between the two.
Rising and rapidly forcing McGregor on the chest, Cody Garbrandt provokes an incident that got the entire group involved. The knowledge that even in a suit and tie, Conor could annihilate the young Garbrandt is as fascinating as it is horrifying. McGregor did not even raise his hands as he labeled Cody a fool. McGregor then laughed at Garbrandt because he was banned from the UFC for succumbing to the verbal barbs that Conor slung.