Movie stars go to great lengths to get in character. There are numerous stories where movie stars gain or lose loads of weight to fit an upcoming role. Jared Leto lost almost half his weight for the movie Dallas Buyers Club while Mike Myers gained 45 stone to do justice to his Fat Bastard character in Austin Powers 2.
All the hard work these actors put in preparation really pays off on-screen.
Recently, some twenty-years-old footage of Will Smith preparing for his 'Ali' role has surfaced. The dedicated actor was boxing to get in shape. He was cast to play Muhammad Ali and refused to leave any stones unturned.
Famous American actor Will Smith portrayed the legendary boxer in his biopic 'Ali' in 2001. Will Smith's performance was critically acclaimed and the accolades were very well-deserved. Reportedly, Will Smith had been turning down the role for eight years until Muhammad Ali personally requested him to take the part.
Luckily, for the viewers, he not only agreed but he gave his all to this role. Ali was definitely one of the finest biographical films in modern cinema history. Will Smith submitted to Muhammad Ali's request and also put a lot of effort to ensure the best portrayal of "The Greatest" boxer!
He trained relentlessly in the boxing ring to acquire the right tactics and get a good insight into a boxer's life, but also gained a lot of weight. The celebrated boxing figure, Muhammad Ali, weighed 210 pounds.
To match his weight and look like him, Will Smith gained a whopping 35 pounds. While weight gain is effortless for many, it is a lot of work for an actor training full-time in the boxing ring.
The 6'2" actor was only 185 pounds when he began preparations. He not only increased his body mass by 20% but took various other steps which cemented his dedication towards the film.
Will Smith moved to Aspen, Colorado because the air is thinner there. He would wake up in the wee hours of the morning and run 5 miles.
His workout was not limited to the morning jog. For, he would next hit the gym and boxing ring to proceed with further training. In about four months, he had stacked up 35 pounds of muscle – giving him a similar look to the heavyweight icon he was preparing to play.
In addition to the physical effort, his contributions were visible through how well he depicted Ali's life through his brilliant acting. The film features the exemplary story of Muhammad Ali and focuses on ten years in the boxer's life, from 1964 to 1974.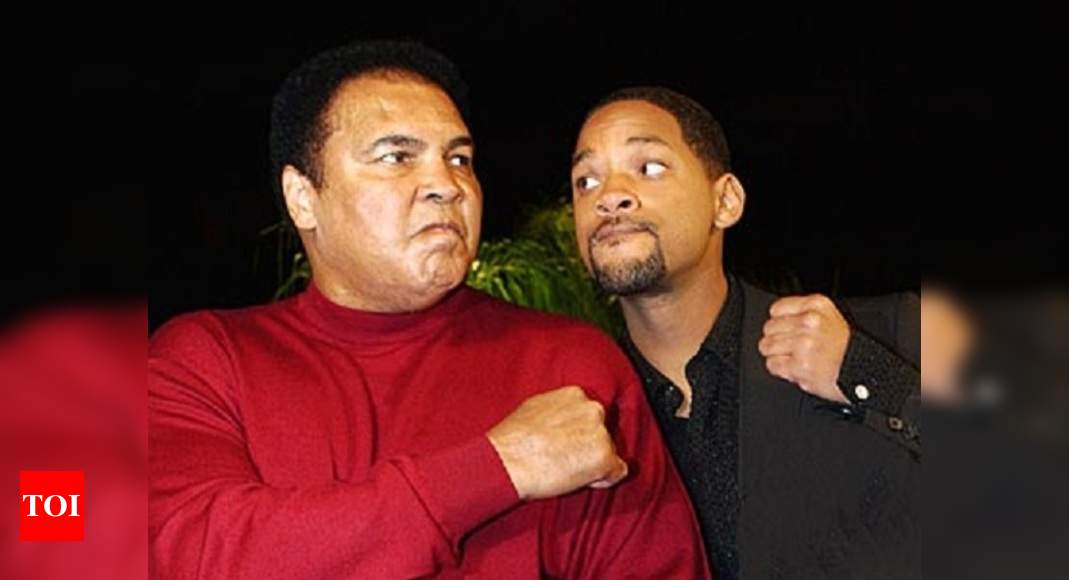 During this period, Ali won the heavyweight title from Sonny Liston, embraced Islam, and was banished from boxing. It also shows how he returned to the boxing ring in 1971 to fight Joe Frazier and then finally reclaimed the heavyweight title in 1974 from George Foreman in the Rumble in the Jungle.
'Ali' is a story of Muhammad Ali's glorious journey of ups and downs, and Will Smith encapsulated the role perfectly.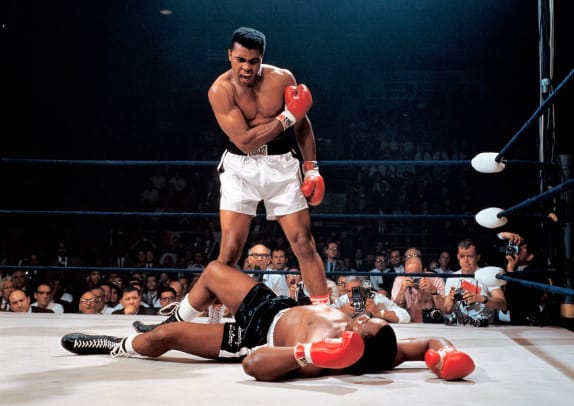 Michael Mann, the film director, praised the actor and said, "He's made himself into a boxer. We box. We don't do stuntmen. We don't do false punches." A video of Smith's boxing training shows how hard he worked for the role.
In the end, his weight lifts, long boxing sessions, early morning runs paid off. Darrell Foster, a fight choreographer and trainer, said Smith was out of shape when he began training in February 2000. The video shows how he got better progressively.
Check out his incredible journey in this video here: