Top-level fighting is high on entertainment value and a great show of the participants' caliber. However, the grassroots level of fighting is most important. For, without the lower-level of these competitions, it would be impossible to find some of the hidden talents in the industry.
Younger fighters hone their skills in the rings and progress up the ladder to graduate to the top tier. In mixed martial arts, events such as Shamrock FC bestride on the Amateur-Professional boundary. In boxing, however, things are done slightly differently.
Especially popular in the South of the USA, the Rough N Rowdy Brawl is the grassroots-level arena for aspiring boxers. Commonly known as RNR, the Rough and Rowdy Brawl brings its unique flavors to the viewers.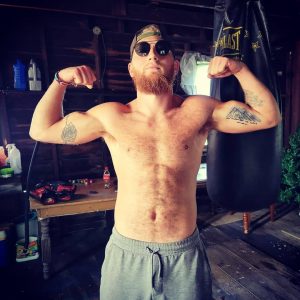 The website best describes the essence of RNR. According to the site, RNR is the dream platform for "Untrained fighters with no defense, throwing haymakers." While it is a good entry point for beginner boxers, it is also a great source of laughter for the audience.
West Virginia based amateur boxing contest is four hours long, but it rarely feels that lengthy. The action-packed event is so funny that you will have tears in your eyes from all the laughter. Of course, it is not a kid-friendly show, so the website warns interested viewers, "If your children are still awake, put them to bed!"
The boxing event draws over 2,000 spectators in a city that nestled only 3,000 people. The beauty of this contest is that it has very few entry requirements. Anyone who has not boxed professionally can sign up as long as they are between 18 to 35 of age.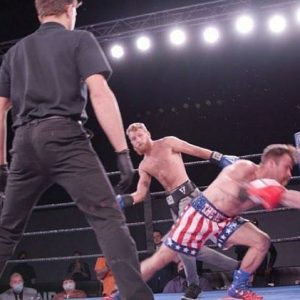 While the amateur boxers participate in hopes to grab a professional ladder to success, Rough N Rowdy does not ignore why the crowd shows up. People want a night full of entertainment, and RNR never fails to deliver.
The fighters get a chance to project their amusing personalities and impress the crowd. Even though Ring Girls are staples for most such competitions, they are taken to the next level. In RNR, they wear high highs, carry the round card, and perilously attempt to walk on the padding ring canvas.
Sure, it's an OH&H violation, but it is high on the fun quotient. More often than not, defense and skill are not considered very important for these stunts. Anything that can make the gallery full of audience laugh qualifies as a good stunt.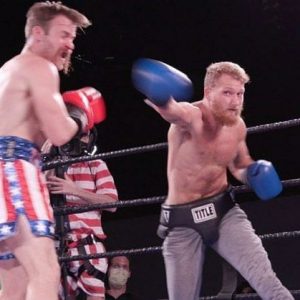 When the promotion for RNR went to Morgantown, West Virginia, a newbie boxer showcased his talent by mimicking everyone's favorite Conor McGregor. Tennessee-based man Shane "ShizzatDaRizzat" Reed cheered the crowd with his pre-fight act.
Viewers were really impressed by the McGregor doppelganger's many talents. Before his fight, he channeled veteran boxer and MMA artist Conor McGregor and strutted up and down the boxing ring.
By the end of this act, Reed had stripped off his shirt. He only wore his street gear to fight his opponent. This opponent looked like a rugged man with some pistols tattooed on his bare back.
A video of Reed's combat with his fierce boxing opponent has been circulating the internet. You can view the video and check whether Reed's pre-match cockiness paid off. RNR sure sounds like a lot of fun. Now owned by Barstool Sports, the production has announced plans for expansion beyond West Virginia. RNR is not going to change but its reach will expand. There are plans to take Rough and Rowdy to New York, Massachusetts, and many more states. No matter where it goes, RNR never fails to entertain!
You can watch Reed's fight here: