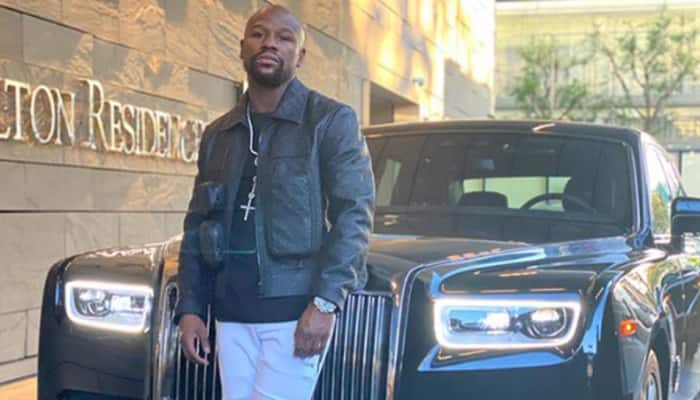 Several months after they faced off in an eight-round exhibition bout, Logan Paul and Floyd Mayweather are now set to be entangled in a legal battle.
TMZ reports Paul is planning on filing a lawsuit against Mayweather, claiming that he still hasn't been paid for last summer's fight, which sold over one million pay-per-view buys.
"It's honestly bullshit," Paul told the outlet on Thursday. "Like, having people who aren't a professional promotional company control where the money goes, we made that mistake."
The YouTuber-turned-boxer added, "It's Floyd Mayweather. Before we fought him, we were kind of willing to do whatever. Now after the fact, we're kind of shooting ourselves in the foot because he's a "fucking scumbag."
Although Paul hasn't stated exactly how much money he's owed, he told TMZ last May that he would earn 10 percent of PPV shares, which was roughly calculated to be around $5 million.
As reported by the Mirror, Jake Paul spoke on behalf of his brother during a recent London press conference.
"He really hasn't [paid Logan]," Jake told the media. "There's a lawsuit that was opened up last week or two weeks ago. They're pressuring him both legally and behind-the-scenes, but it's embarrassing for Floyd 'Money' Mayweather to not have enough money to pay my brother."
Meanwhile, back in January, Paul's friend Andrew Schulz touched on the subject during an episode of his Flagrant 2 podcast.
"I was talking to Logan about it," Schulz said. "I was like 'are you serious' [about not being paid]? He goes 'yeah yeah, I guess we're going to have to sue him.' It sucks because once you go into the lawsuits the lawyers make all the money."
"You can stretch that shit out forever and he owes him probably between five and 10 million dollars."
Logan Paul is taking his rivalry with Floyd Mayweather to the courtroom — the YouTube superstar tells TMZ Sports he's planning to sue the legend … claiming he still hasn't gotten paid for their exhibition fight in June.
Logan has been vocal claiming he hasn't gotten a dime from the 50-0 boxer following their popular bout at Hard Rock Stadium last year … and he says he's so pissed about the situation, he's going to file a lawsuit.