Georges St. Pierre is among the most popular and successful fighters in the history of UFC, despite taking years-long hiatus. He abandoned his welterweight belt and left while on a 12-fight winning streak. When he returned to the sport after 4 years of break, excitement took over him. When the veteran returned in 2017, the then 36-year-old exclaimed in joy, "back into the jungle!" As the former UFC middleweight champion returned to assume reign, there was a significant talk revolving around a potential matchup between him and undefeated Khabib Nurmagomedov.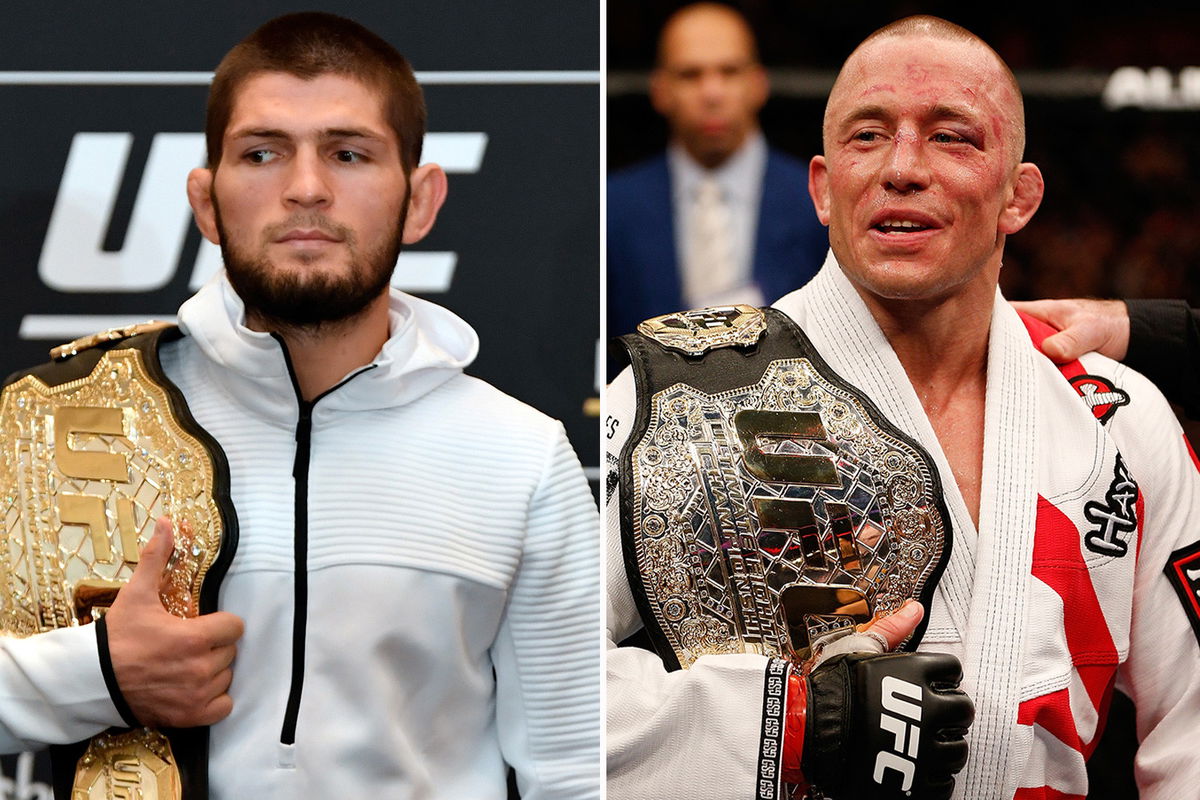 While St. Pierre was on his professional break, Nurmagomedov had expressed interest in engaging with the Canadian UFC legend. He said, "When St. Pierre comes back to the UFC and agrees to fight me, I'm fighting him." When asked why, he explained that the last time George St. Pierre lost was in 2007, while Nurmagomedov's career began in 2008. Together, they had remained undefeated for 25 years. He clarified and added, "I'm talking in terms of time, not fights. I don't think the UFC will get another chance to make a fight like that, definitely not in the next 10 years. So, Georges St-Pierre is next."
The Canadian wrestler too has tremendous respect for the Russian mixed martial artist. St. Pierre expressed his admiration for Nurmagomedov in a 2017 interview saying, "I think actually one of the best pound-for-pound in the world, maybe the best pound-for-pound in the world is Khabib Nurmagomedov." He continued to reiterate, "For me, he's probably the best pound-for-pound." He expressed that he thinks people do not give Nurmagomedov enough credit and speculated that the Russian wrestler never got deserved appreciation because he is not American. St. Pierre sees Nurmagomedov as someone who is very respectful, unlike Conor McGregor who according to St. Pierre, "talks a lot of trash."
St. Pierre added that Nurmagomedov does not make a lot of noise and that he does not need to. Nurmagomedov's resume speaks heaps about his talents and accomplishments. The former UFC champion spoke very highly of Nurmagomedov and suggested an uncanny resemblance to himself. He continued to praise the Russian mixed martial artist, "You know, the guy's undefeated, he beat everybody." This bond of mutual respect, appreciation, and warm approval are what fostered a father-son image in the industry. Fans look at Nurmagomedov as a spitting image of the now-retired wrestler, St. Pierre.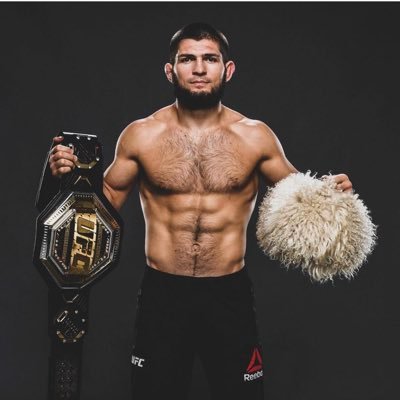 When St. Pierre returned after a 4 years' break, and Nurmagomedov engaged in a very friendly greeting – much like how a father and son greet each other. There is a subtle sense of legacy between the two industry superstars, and that relationship was clearly visible in how St. Pierre interacted with Nurmagomedov. Fans, including Nurmagomedov's father, hoped for a lightweight matchup between the wrestlers. Even though this would have been a wonderful fight, according to MMA analysts UFC would not like it. UFC likes portrayal of hate and drama, and Georges St. Pierre's friendly relationship with Khabib Nurmagomedov did not represent either.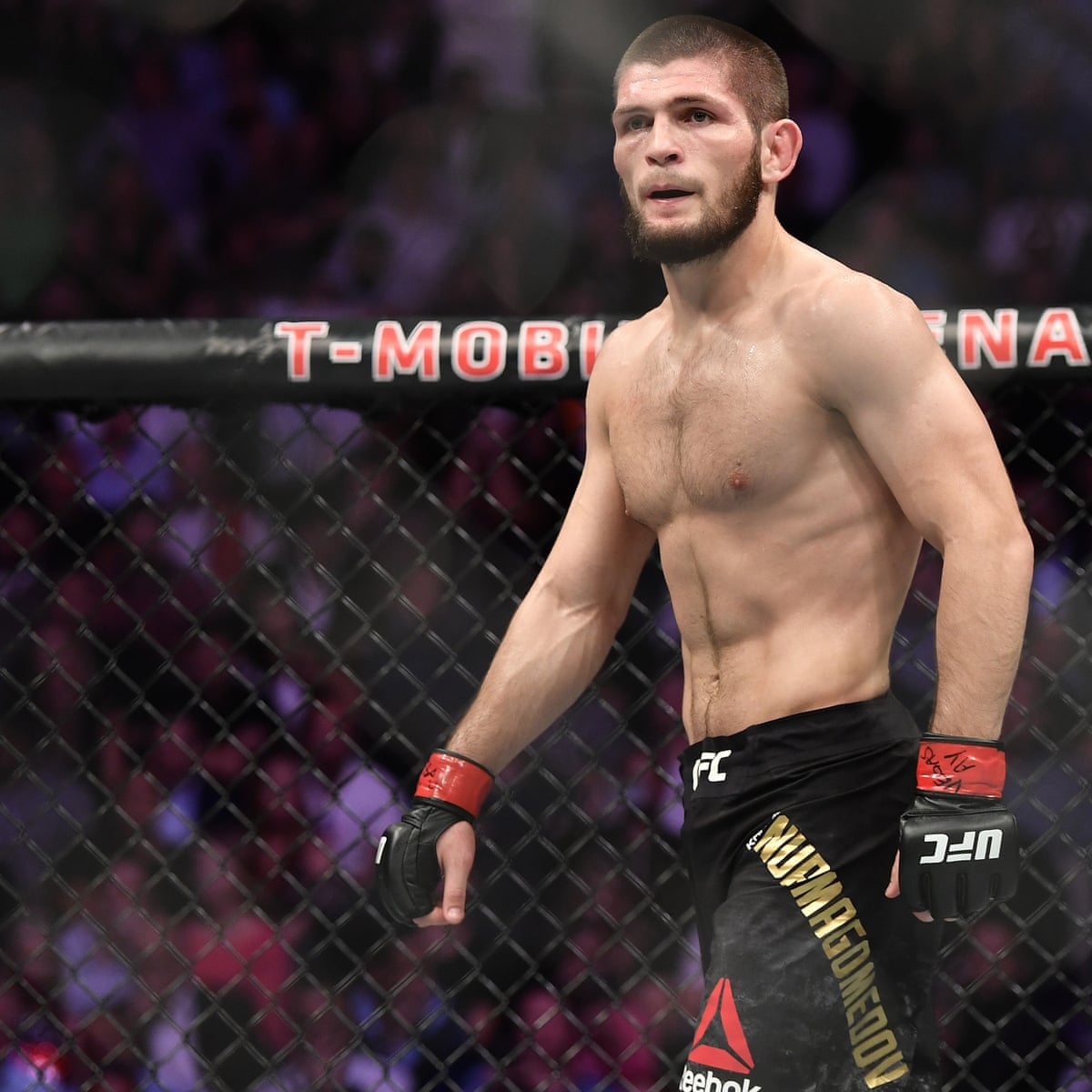 Back in the day, St. Pierre was Khabib's close acquaintances and became a part of his support network as he took Nurmagomedov under his experienced wing. To Nurmagomedov, a match with Georges St. Pierre would have meant a lot as it was his father's dream. He saw the fight as a chance to match himself against the mixed martial arts icon he followed while climbing the ranks. St. Pierre too hoped to end his career with a dramatic fight against Khabib Nurmagomedov, the unbeaten lightweight champion. However, he retired in 2019 without getting the opportunity to fight Nurmagomedov.
Check out a video showing their close relationship: