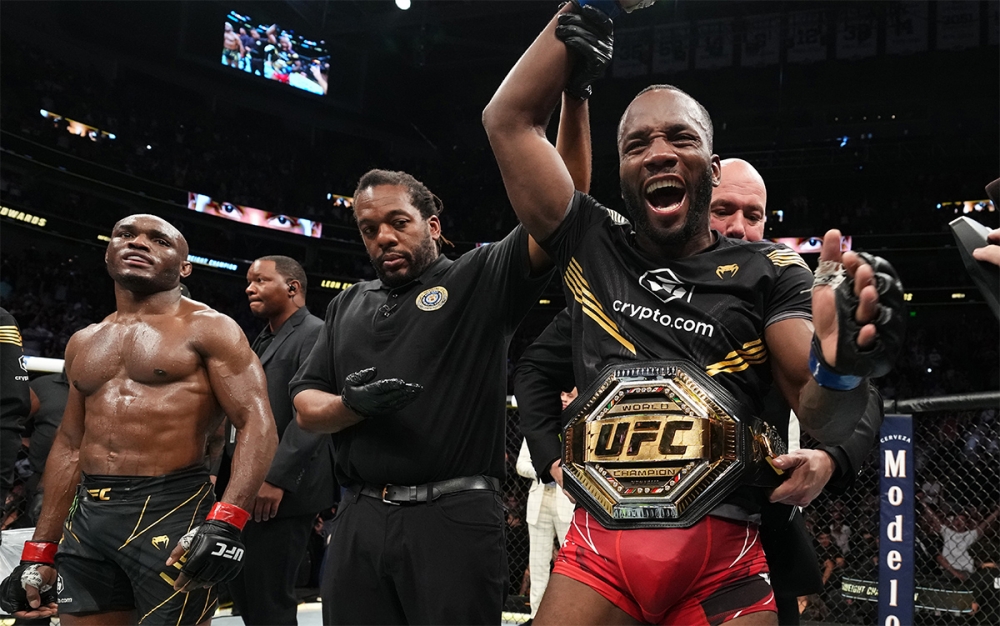 Newly crowned UFC welterweight champion Leon Edwards feels like his UFC 278 performance that earned him the title was one of his 'worst performances.' Edwards took on then-champion Kamaru Usman in the UFC 278 main event.
He won the first round on all three judges' scorecards, but Usman clearly took the next three stanzas. Heading into the final frame, Usman was comfortably up on the scorecards. That all changed with a minute remaining in the fight.
Edwards threw a decoy punch and followed with a head kick that landed flush on Usman's jaw. Usman went limp and crashed to the canvas. Edwards scored a walk-off knockout. He was happy with the result but not with how he performed overall.
"Going into it I knew it was going to be a tough fight. I said it all week. He's good, but I believed that I was the better man, even though that was one of my worst performances," Edward said during the event's post-fight press conference. "It is what it is. I got a clean finish."
Edwards (19-3 MMA, 11-2 UFC) claimed the welterweight championship from Kamaru Usman on Saturday with a shocking, come-from-behind head kick knockout in the fifth round of their headlining bout at Vivint Arena.
After starting the fight strong and winning the opening round, Usman (20-2 MMA, 15-1 UFC) picked up the pace and managed to take the middle three rounds on the scorecards.
He was doing well in the final frame too, until just 56 seconds remaining in the fight when Edwards unleashed the perfect blow that forced the belt to change hands.
"Going into it, I knew it was going to be a tough fight," Edwards told MMA Junkie and other reporters at the UFC 278 post-fight news conference. "I said it all week. But I believe I was the better man – but even though it was one my worst performances, it is what it is, I got a clean finish."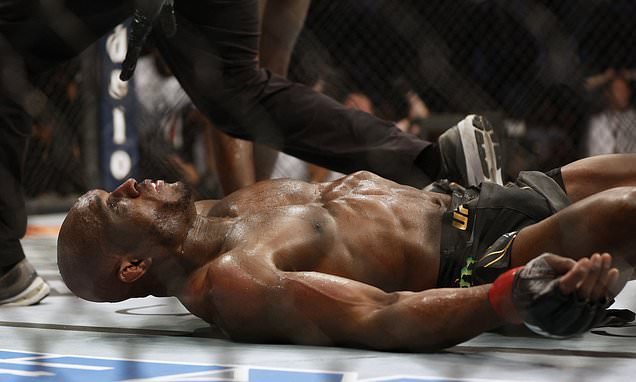 "My body just wasn't reacting the way it was meant to react. I don't know if it was the altitude or not, but when I was backstage watching the other guys fight on TV, everyone was getting tired and gassing out."
"I was like, 'Why is everyone getting tired?' When I went out there after the first round I felt it. My body just wasn't reacting.
Edwards expects to have to face Usman a third time, whether it be in his next outing or sometime later. UFC president Dana White said, "How do you not do a rematch," earlier in the press conference.
"I knew going into it that more than likely we were going to have a rematch down the line. Whether it's next or down the line, we're going to have a rematch," Edwards said. "Even on my worst night, I beat the pound-for-pound."
"That was the best that he had to offer. That was the worst I had to offer, and I still got the finish," Edwards went on to say. "That was his best performance. That was the best he had to offer, and that was the worst I had to offer, so if we do have a rematch it's going to be a total different story."