Colby Covington and Jorge Masvidal are due to fight at UFC 272 on March 5. The match-up succeeds in bringing together two of the more controversial, and loud, fighters on the UFC roster. They also happen to be former teammates.
So it should surprise nobody that the build-up for this fight is awash with trash talk. Recently Stephen A. Smith decided to get in on the festivities and hosted a shouting match between the pair on ESPN.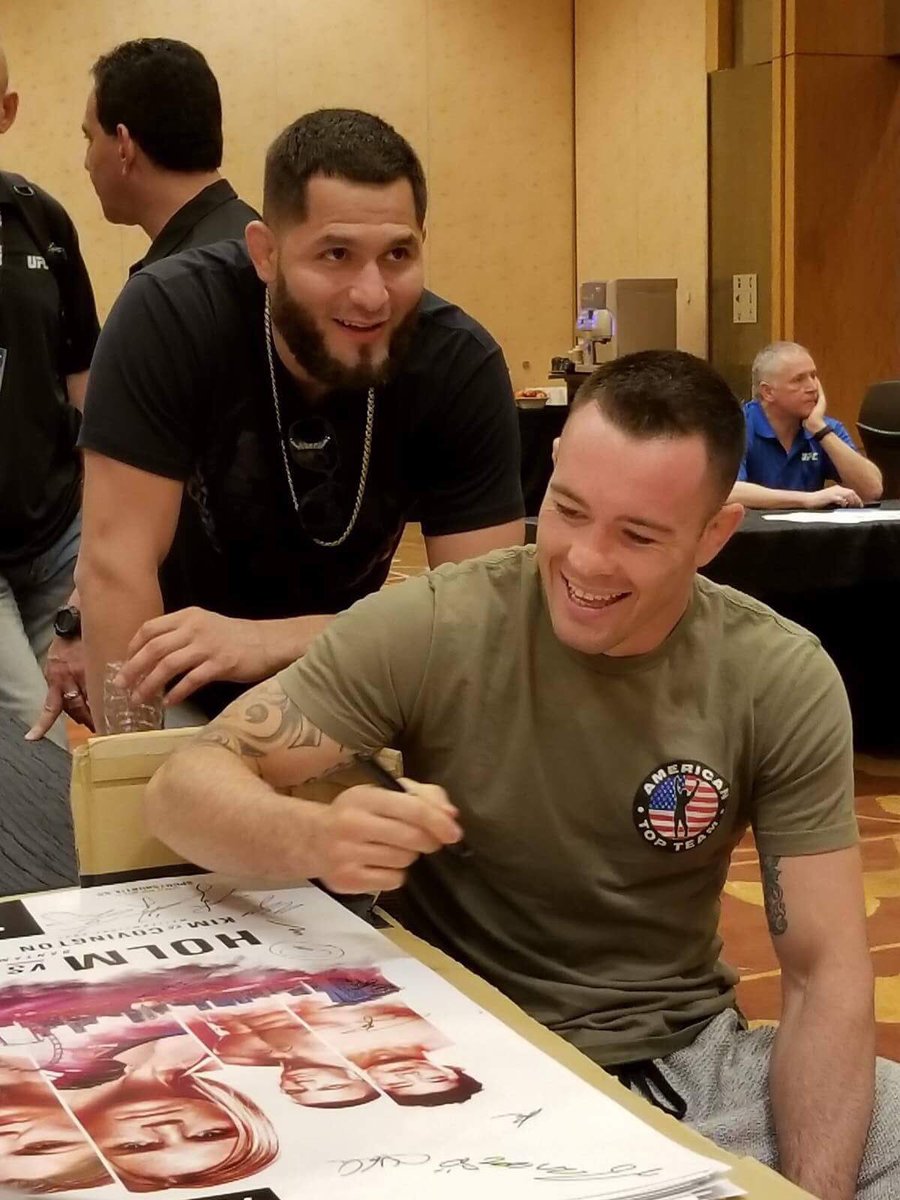 Both Covington and Masvidal are coming off of losses to Kamaru Usman for the UFC welterweight title. Both men's recent losses were their second defeats at the hands of Usman.
Covington lost to Usman by unanimous decision at UFC 268 and by TKO at UFC 245. Between those losses he took a TKO win over Tyron Woodley.
Masvidal lost to Usman by KO at UFC 261 and unanimous decision at UFC 251. Before those back-to-back losses he noticed wins over Nate Diaz, Ben Askren and Darren Till.
UFC 272 is scheduled to take place at the T-Mobile Arena in Las Vegas, NV. The co-main event is a lightweight clash between Rafael dos Anjos and Rafael Fiziev. Also on the card is Edson Barboza vs. Bryce Mitchell and Kevin Holland vs. Alex Oliveira.
See … this goes beyond the routine pre-fight trash talk.
Colby and Jorge were friends … best friends. Unfortunately, the relationship fell apart (long story) … and now the men are about to be locked in a steel cage together.
One of the things both guys have in common is a friendship with Donald Trump.
So, who's the former Commander-In-Chief rooting for?! We asked Colby.
"Mr. President, #45, is not torn. He knows where his loyalty stands. He knows the person that put his whole platform for him, that was sacrificing, doing everything, really showing that I'm a true supporter. George is a fake supporter. He's not a real supporter."
Then, Covington added … "Donald Trump, you know, I talked to his family the other day, I know where his loyalty resides."
Speaking of Trump, we also asked CC whether the ex-prez would be attending the fight.
Remember, DT attended UFC 264 in July 2021 — Conor McGregor vs. Dustin Poirier 3 — where he dapped up Masvidal backstage.