Jonathan Dwight Jones is also known as "Bones" and "Jon Jones". He is an American
professional MMA fighter. Jon Jones was born on July 19, 1987, in Rochester New York, U.S. He lives in Ithaca, New York. He has American nationality. His height is 6 feet 4 inches. His weight is 93 kg. He belongs to the light heavyweight division. He is fighting for Albuquerque, New Mexico, U.S. He is working with Jackson Wink MMA Academy. His active years in MMA is 2008 – present.
He has a black belt in Gaidojutsu under Greg Jackson. He also has a purple belt in Brazilian Jiu-Jitsu under Roberto Alencar. He recently signed To Ultimate Fighting Championship (UFC). His mixed martial arts record is 26 wins, 1 loss and 0 Draws. Out of 26 wins, 10 are by knockout, 6 are by submission, and 10 are by decision. He lost his fight due to disqualification. He is a former two-time UFC light heavyweight champion. Jones became the youngest champion in UFC history at the age of 23 with his victory over Mauricio Rua at UFC 128.
He has been considered to be the best pound-for-pound fighter in the world. In Ultimate Fighting Championship, he won many titles which are the following: UFC Light Heavyweight Championship, Eleven successful title defenses, Eight successful title defenses, Three successful title defenses. He also won several following titles: Interim UFC Light Heavyweight Championship, Fight of the Night which is against Quinton Jackson, Lyoto Machida, Alexander Gustafsson and Daniel Cormier. Knockout of the Night against Brandon Vera. Submission of the Night against Ryan Bader, Vitor Belfort. Performance of the Night against Daniel Cormier. Longest win streak in UFC light heavyweight division in history. Longest unbeaten streak in UFC. Most consecutive light heavyweight title defenses in UFC record.
During his career he was unbeatable, but there was only one loss in controversial
disqualification against Matt Hamill due to Hamill and UFC President Dana White dispute. Jones lost his title three times between 2015 and 2017 because he was involved in many controversies as a result of disciplinary actions. He was first deprived of his title and removed him from the official rankings by the UFC in 2015 and after that, he was arrested on felony hit-and-run charges.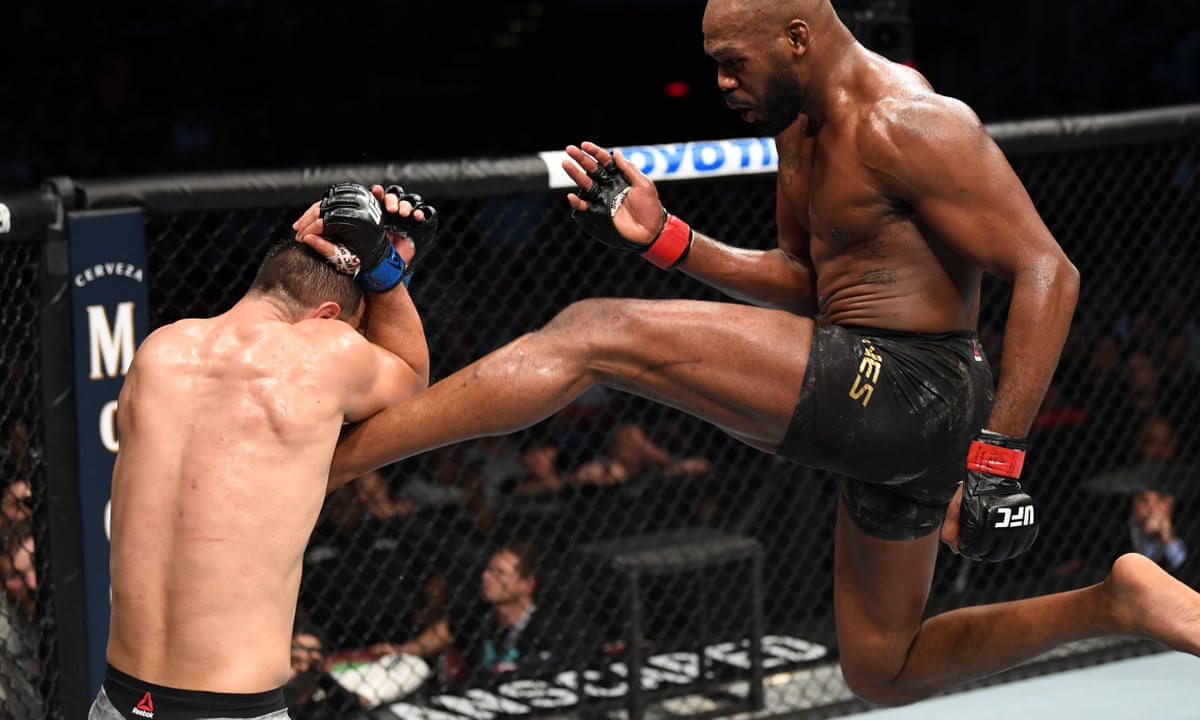 Then in 2016 and 2017 when he returned to UFC again he won against Ovince Saint Preux and Daniel Cormier. But post-fight blood tests revealed that Jones was using illegal substances. So the title was awarded to Daniel Cormier. But when he moved up to the heavyweight division, the title was again vacant, ready to be fought. A prior, number one MMA fighter of the world, Jon Jones was making his third come back to the sport.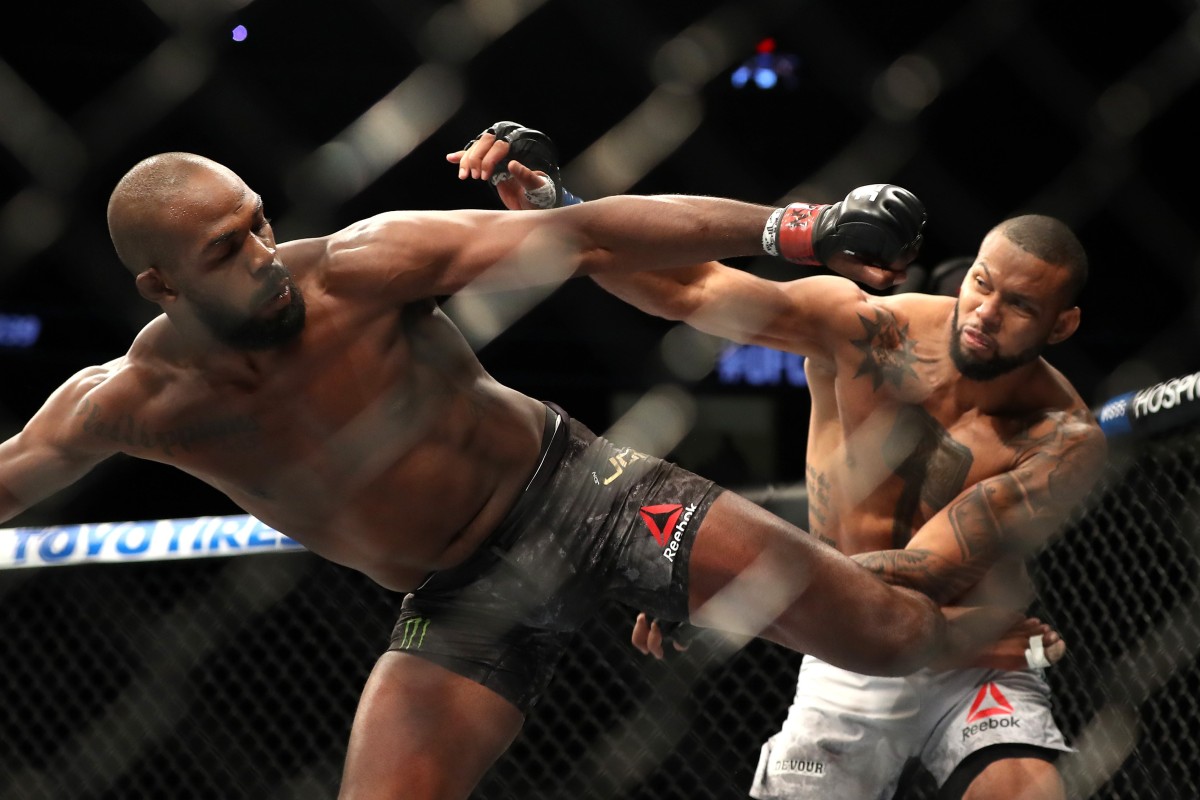 A mature and expectantly sider Jones was ready for a return flight and legitimate
explosion for the title of UFC light heavyweight division in December. Although there were many critics against Jon Jones, he was being allowed to utilize the
opportunity to prove himself again after being banned in 2017. After 2017 when his suspension ended. Jones again regained the Championship in 2018 by defeating Alexander Gustafsson and successfully secured it in his next three following fights.
Jones was doing his sparring sessions during which he managed to knock out his opponent. It was the devastating left hand that knocked his opponent out. Jones showed sympathy and care bowed down to check on him as he seemed to be in an awful way. The sparring session held at Jackson's MMA was supervised by head coach Greg Jackson who seemed like a real badass and asked Jones to fight out the round with a new opponent. Jackson said: "Jon, pop up, you gotta finish the round".