MMA fights are always thrilling to watch because of the action that goes on. With every fan rooting for their favorite fighter, everyone looks forward to their preferred fighter knocking out their opponent. In MMA, almost everyone has had their fair share of losses from their favorite, and this is pretty normal. One of the individuals who has a big say in every MMA fight is the referee. Now, one of the major functions of the referee is not only to take charge of the fighting atmosphere by ensuring the fighters stick to the rules of the game.
Another major function of the referee is to provide protection to the fighters if either of them is about to get more than they bargained for. On several occasions, referees have stopped fighters from getting in harm's way, which results from some of the fighting styles. Worthy of mention is the fact that a fighter would be protected from having his head kicked by his opponent in the absence of proper defenses. In most cases, this exception happens when the 'almost-defeated' fighter is unable to fight back.
In an interview with Frank Trigg, he mentioned how he almost lost touch with reality because he was allowed to continue in a fight, which he was clearly losing. He mentioned how he gulped much blood during his encounter with Robbie Lawler. Trigg stated that John McCarthy, who refereed the match, did not perform his duties accordingly. Trigg further relayed how his loss in the Icon Sports Middleweight Championship was compounded by the life-threatening injuries he sustained. In his narration, Trigg reveals various painful happenings that occurred during the fight.
First off, he mentioned how he had to watch the clip of his fight, not as a fighter but as a referee. From his speech, Trigg stressed indirectly on how pivotal the role of a referee is, owing to his currently assumed position of being an adjudicator. Next, he revealed that he checked his medical records after the fight and discovered that about 500 milliliters of blood were found in his lungs. Trigg had taken in so much blood that it prevented oxygen from circulating his body, and this began to slow him down.
In addition, he also disclosed that in the fourth round, he felt very tired, and it became hard for him to continue. At that point, he spoke with John Louis and Randy Couture, who were in his corner. He informed them that he was not sure of making it to the fifth round because he had almost lost his entire strength. In response to his complaints, his friends tried to motivate him to continue and give it his best shot.
Then he mentioned how he braced up and went to face Robbie. He tried relaxing for about 15 seconds before Robbie hit him. Trigg said he held his hands trying to protect his face, but they could not hold for long. He received several shots from different angles from Robbie, and he blacked out with the last shot being an uppercut.
A sad Trigg mentioned how he was unable to see in his left eye for 8-9 months because he received shots with his eyes opened. He stated that from his discussions with the doctors, he would not have survived the fifth round, and he would have died on the stretcher while being rushed to the hospital.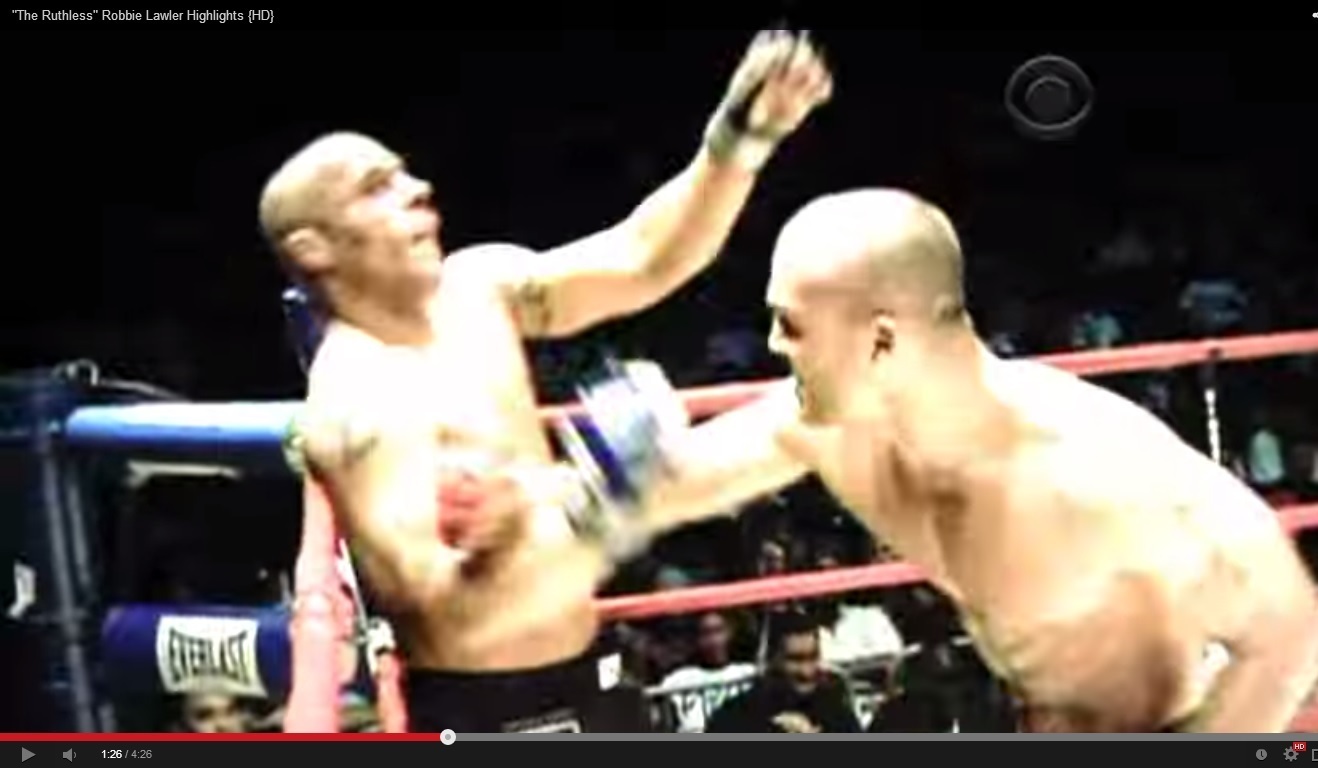 During and after his time in the hospital, he revealed that when anyone asked him about his toughest fight or the fight he regretted, he always took them back to his fight with Lawler. He mentioned that that fight had changed him totally, and he was lucky not to be at risk of concussion, dementia, and Parkinsons' disease that pops up later in a boxer's life.