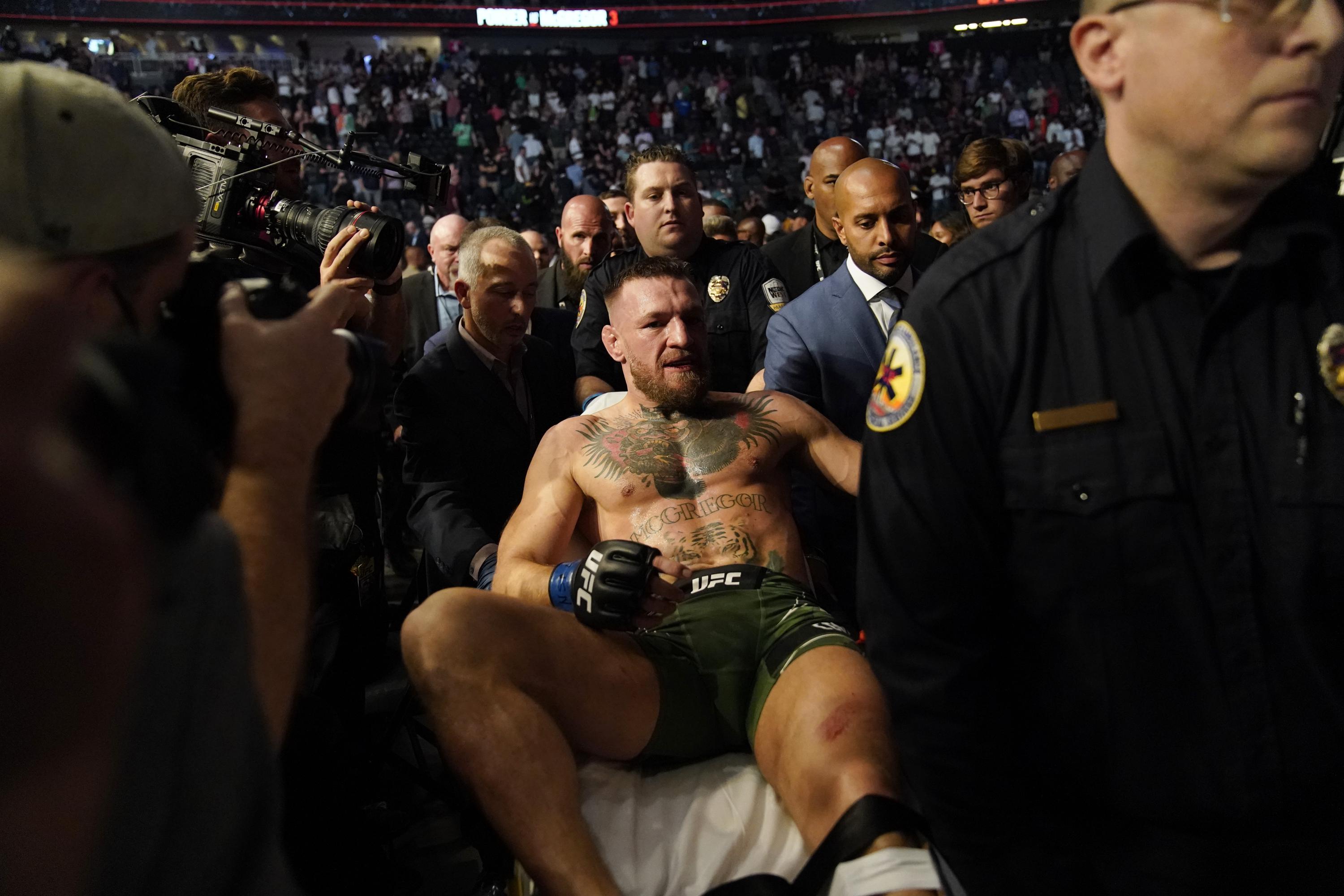 Former UFC 2 division champion Conor McGregor appeared to aim a tweet at Khabib Nurmagomedov's dead father overnight and fans think he's officially crossed the line.
The Irishman lost to Dustin Poirier earlier this month at UFC 264 and longtime rival Nurmagomedov took pleasure in his defeat. Former lightweight champion Nurmagomedov tweeted: "Good always defeats evil," and congratulated Poirier.
McGregor hadn't responded until Tuesday, with his now deleted tweet reading: "Covid is good and father is evil?" Khabib's father and trainer, Abdulmanap, died last year following complications caused by Covid-19.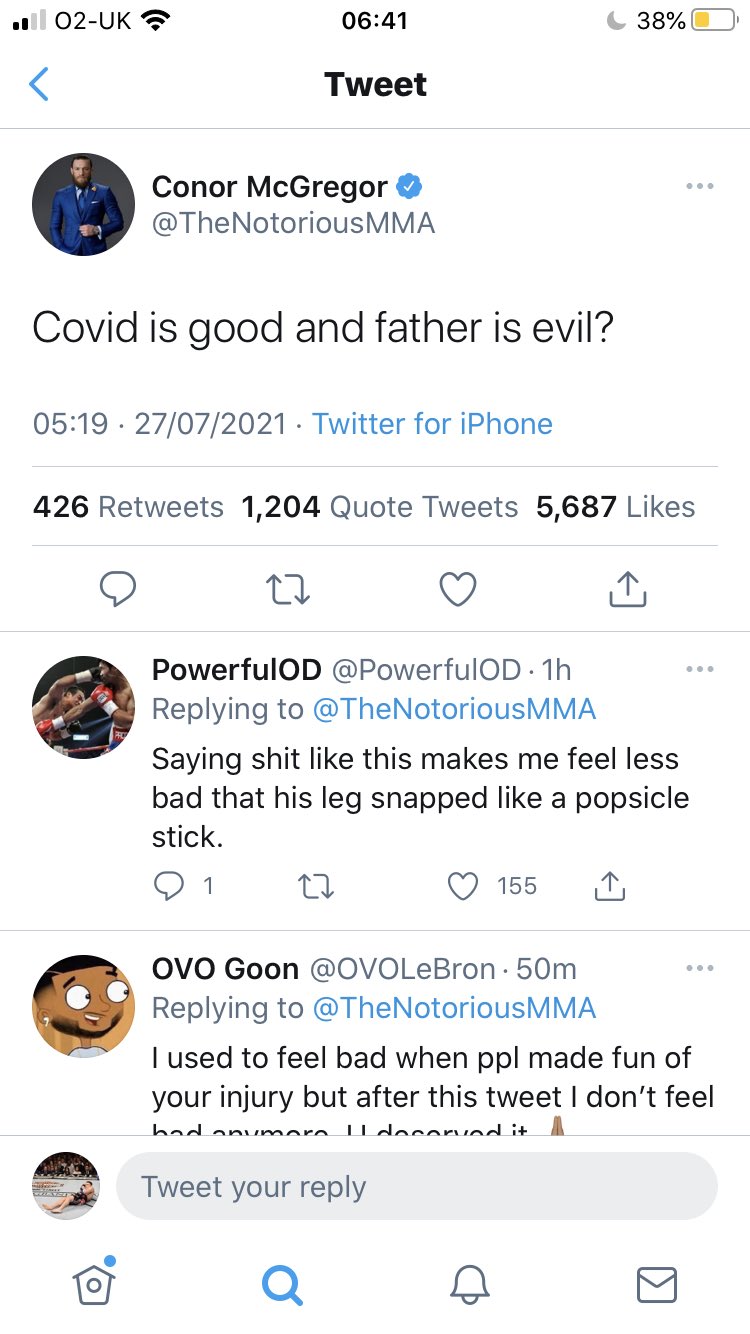 'The Eagle' was incredibly close with Abdulmanap and chose to retire from MMA last year with a 29-0 record. It's no secret he and McGregor share a bitter dislike of one another following their clash at UFC 229 in 2018, which Nurmagomedov won. But even McGregor's biggest supporters have slammed 'Notorious' for his actions overnight. McGregor also took aim at Poirier in his rant and claimed his TKO defeat doesn't count.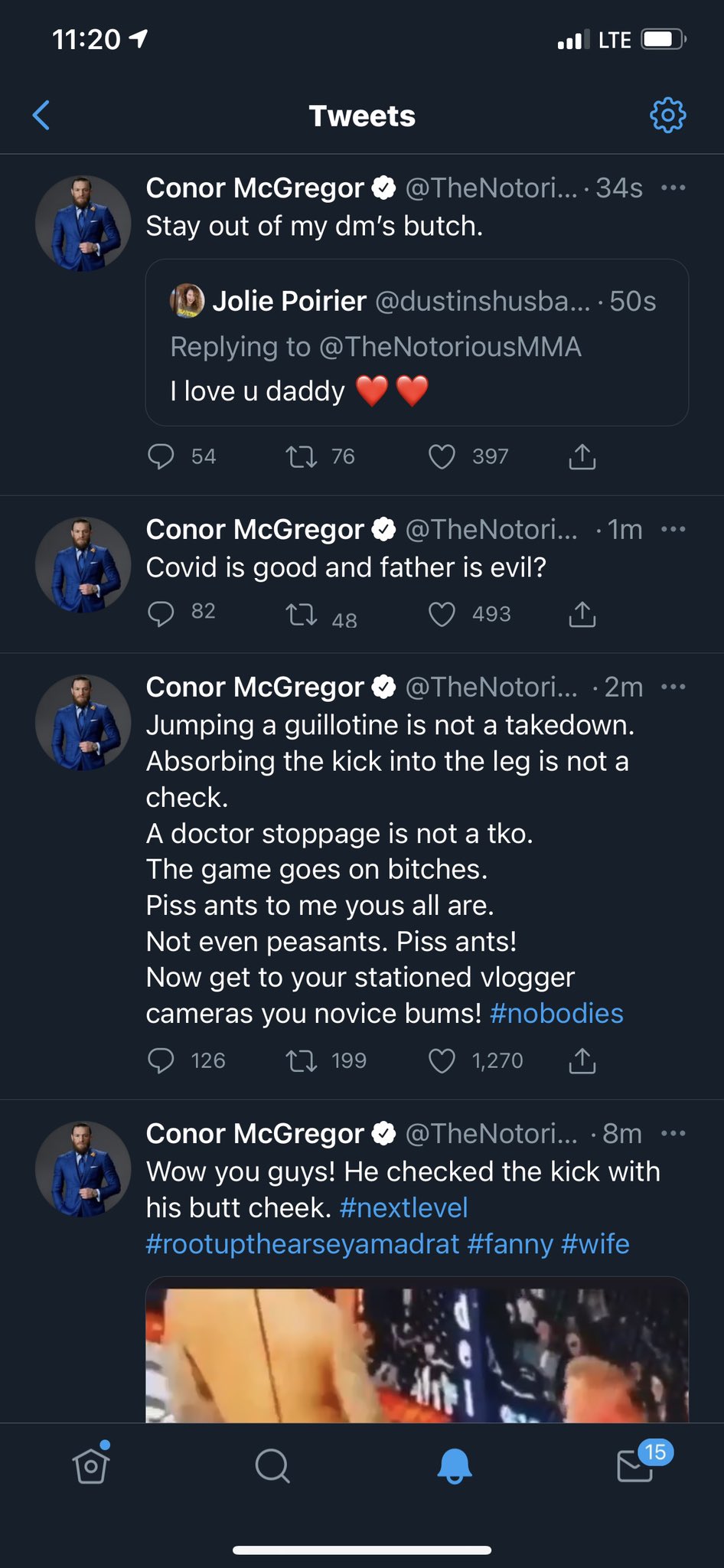 He said: "Jumping a guillotine is not a takedown. Absorbing the kick into the leg is not a check. A doctor stoppage is not a TKO. The game goes on bitches. Pi** ants to me yous all are. "Not even peasants. Pi** ants! Now get to your stationed vlogger cameras you novice bums!"