By now, Tamaev Asxab is fast becoming a household name. The 17-year-old Russian made waves on YouTube and Instagram 2 years ago with his epic workout routines and man-child physique. Always one to self-promote as a tough guy, now it seems Asxab is putting his money where his mouth is, gracing the cage in an MMA fight for the first time. And didn't he put on a brutal display.
Asxab started off his body-build by curling, benching and squatting with farm equipment, but also demonstrated an ability to handle himself fighting as well. The Russian is famed for his incredibly thick neck. Many of his selfies are naturally embellished with angles and flexing to really show off the meat he's got around the neck.
Video of him training this impressive feature has been shot, with him also boasting having achieved 20 inches of girth. A knife wouldn't penetrate the thick skin and layers of muscle that forms a permanent scarf, so kidnappers need not bother.
Over the last year, Asxab has been involved in a love-hate online relationship with fellow insta-famous star Filip Marvin. Marvin is one of those daredevil kids who gained fame by breaking into the scaling the facades of tall buildings whilst filming the escapades. The death-defying stunts turn stomachs all over the world and are immensely popular.The heavily tattooed man has no fear which is probably why he agreed to fight a man significantly larger and stronger.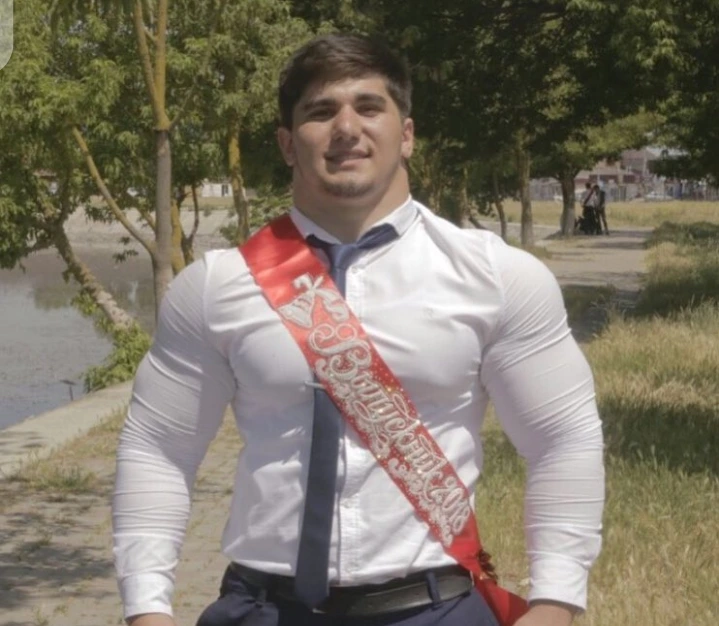 The fight was staged and opened with both fighters feeling each other out for the majority of round one. It looked like it was going to be a disappointing contrast when out of the blue a ferocious takedown led to a barrage of blows by Asxab. It is not all that common to see fighters expend the amount of energy that the hulking Russian did, whilst grappling and striking. The second round was action packed with both fighters landing blows. The windmilling, strike first, defend second approach sure is entertaining and led to a resounding victory for the hulk in the two-round affair.