Joe Rogan is sure there was a slow count by referee Russell Mora when Tyson Fury was knocked down by Deontay Wilder during their WBC and The Ring championship bout last weekend.
I agree with @andreward the count was crazy slow! He isn't supposed to stop counting to tell deontay to go to his corner. #FuryvsWilderIII

— Daniel Cormier (@dc_mma) October 10, 2021
The heavyweight trilogy ended with Fury coming out on top via an 11th-round knockout. 'The Gypsy King' hit the ground for a second time during round four and several fans and pundits felt Mora's eight-count was very slow.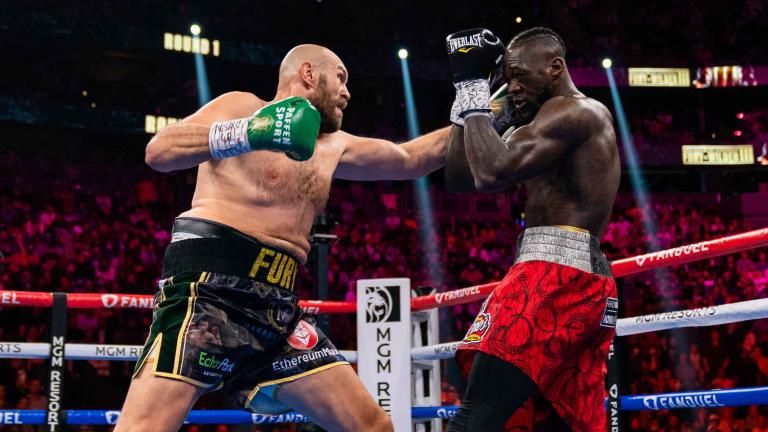 Rogan has now joined the brigade. On his show The Joe Rogan Experience, the UFC commentator and stand-up comic brought up the issue:
"This is what happened. The referee is supposed to go one, two when the guy goes down. But for any reason he has to interrupt the count because the opponent needs to be told to go to the neutral corner. You're supposed to pick up the count where the ringside counter has it."
That was a slow count… we gotta fight!!

— The Diamond (@DustinPoirier) October 10, 2021
"So there's a guy counting ringside and he'll keep the count going. So if you're at one, two, go to a neutral corner. That guy's supposed to be like three, four, five. But he didn't. He went back to it. But the guy had already been down for a couple of seconds. Without a doubt, it was a long count… I think it's an error or corruption," said Rogan.
Wilder second knockdown seemed a slow count to me. #FuryWilder3 #FuryWilderIII pic.twitter.com/xqLTpHIL5O

— Darren (@Darren94775262) October 10, 2021
However, senior referee John McCarthy and many fans online pointed out an important boxing rule and came to Mora's support. The referee had to stop the count after seeing 'The Bronze Bomber' come out and put him in a neutral corner before resuming the count on a fallen Tyson Fury.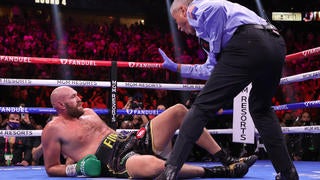 Fury is unlikely to care too much about the 'slow count' talk after another memorable victory over Wilder, in what was a blockbuster end to an unforgettable trilogy of fights.
His fans will point to the fact that he was back on his feet once the referee reached eight on both occasions.
Fury is now looking to gain the WBF, IBF and WBO titles, which are currently held by Oleksandr Usyk, following the Ukrainian's shock victory over Anthony Joshua.
Fury feels he now has little to prove when talk turns to who is the current greatest heavyweight champion of the modern era, and ranks himself at the very top of the list.