This great fight was held between none other than Kimbo Slice and Ken Shamrock. Kevin Ferguson is also known as Kimbo Slice. He was a Bahamian Mixed Martial artist, boxer, professional wrestler, and also an occasional actor. He became famous for mutual combat street fights which were spread all over the internet. And the magazine "Rolling Stone" called him "The King of the Street Brawlers".
He was born on February 8, 1974, in Nassau, Bahamas. He had Bahamian nationality. He had 16 ft. 2 in height. His weight was 102 kg. He was associated with the Heavyweight division. He fought for Miami, Florida, U.S. He was active in MMA from 2007-2011 and 2015- 2016 and in boxing from 2011-2014. His professional boxing record was 7 wins, zero losses, and zero draws.6 wins were by knockout. His MMA record was 5 wins, 2 losses, and 0 draws. Out of 5 wins, 4 wins were by knockout and 1 win was by decision.
Unfortunately, he died due to a heart attack on June 16, 2016, at the age of 42 in Margate, Florida, U.S. From January 2015 to June 2016 till his death, he was under obligation with Bellator MMA. Kenneth Wayne Kilpatrick was born on February 11, 1964, in Warner Robins, Georgia, United States. He is also known as Ken Shamrock and the World's Most Dangerous Man. He is 56 years old. He lives in Reno, Nevada, United States. He has American nationality.
He is an American bare-knuckle boxing promoter, professional wrestler, retired MMA fighter, and kickboxer. He was contracted with Impact Wrestling. His height is 6 ft. 1 in. His weight is 96 Kg. He is associated with the Heavyweight and Light Heavyweight division. He is fighting for Reno, Nevada, United States. His mentor is Masakatsu Funaki. His active years include from 1993-1996, 2000-2010, 2015-2016 in MMA, 1994 in kickboxing and 1989-1993, 1997-2004, 2009, 2018-present in professional wrestling.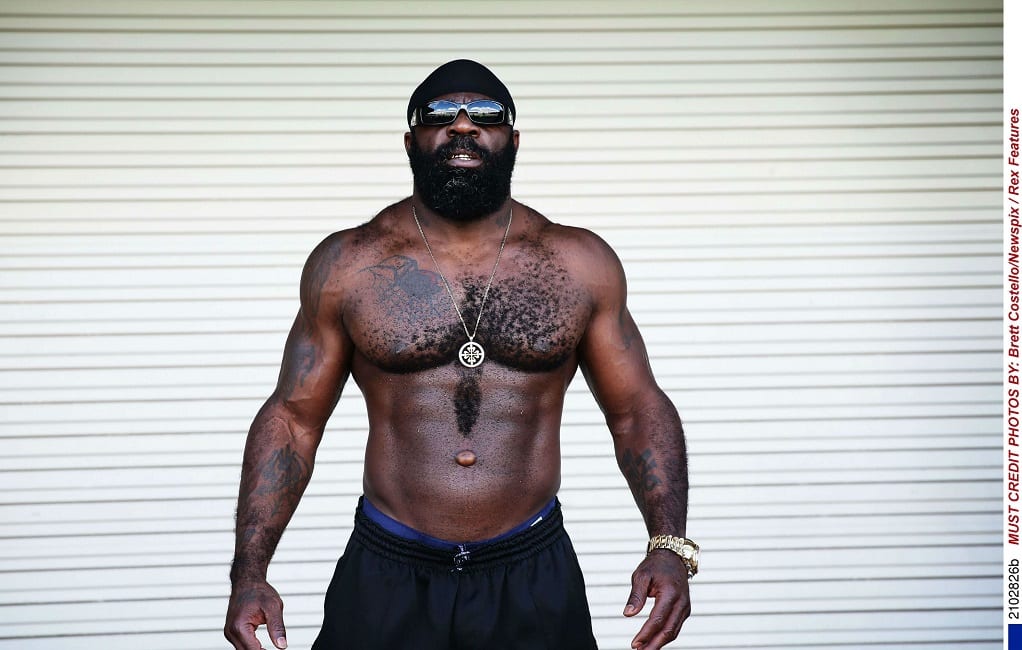 His kickboxing record is zero wins, one loss, and zero draws. His Mix Martial Arts record is 28 wins, 17 losses, and 2 draws. He is the older brother of Frank Shamrock. He is the founder of the Lion's Den mixed martial arts training camp. Ken was one of the first American wrestlers who used the shoot wrestling style. Shamrock was also the first foreign MMA champion in Japan, who won the title of "King of Pancrase". In 2008, he was also ranked as one of the top 10 greatest mixed martial art fighters of all time by inside MMA.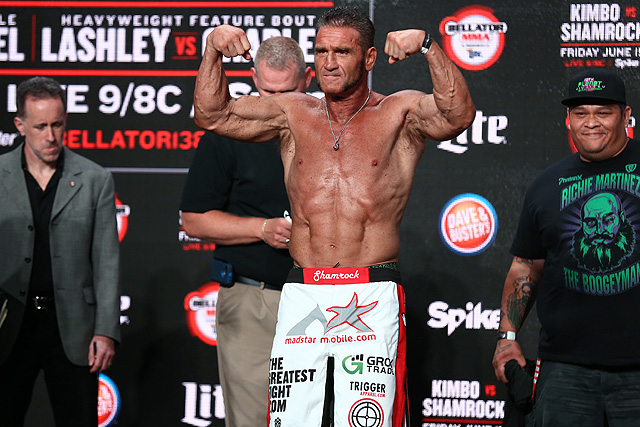 The fight between these two fighters was the biggest moment of Bellator MMA. It would not be wrong to argue that Bellator 138's main event was the enormous fight between Ken Shamrock and Kimbo Slice. The event was held in the Scottrade Center in St. Louis, Missouri on June 19, 2015. Shamrock began training MMA in 2005 and made his debut in the Cage Fury Fighting Championship in 2005.
Kimbo Slice got an impressive 6 million viewers On "The Ultimate Fighter (TUF)"10 event which was against Roy Nelson on Spike TV. To draw such numbers again he'd need the right rival to fight at the right time. So, the MMA fight was decided between Kimbo Slice and Ken Shamrock. Shamrock desired to tell that any trained and professional fighter could easily take over the street style Brawlers in the cage.
On October 4, 2008, as a partner of CBS' Saturday Night Fights, this pair met. But
unfortunately, Shamrock received a cut on his upper part of the left eye during a warm-up a few hours before the fight. So, no fight held between them. It took 7 years for them to meet again in a ring. Shamrock was 50 years old when the fight took place. After the fight started, Shamrock took Slice to Canvas and tried to choke him. But Slice, who had already defeated big names like Tank Abbott and James Thompson kept his neck straight and freed himself from the clutches.
Shamrock was not able to defend himself against Kimbo's vast power. He copped a barrage of strikes to the pinnacle, one specific blow knocking him down dazed. The reference did no longer want to see the older megastar getting beaten to mash and stepped in to stop the fight. Kimbo Slice was awarded a TKO victory.