It is quite common to see two celebrities involved in a heated exchange of words at any event. Sometimes, it could be due to their posts on social media, and the aggrieved party would always look forward to meeting the oppressor in public.
Sometimes ago, Curtis "50 Cent" Jackson called out Quinton Jackson on Facebook, threatening to beat him if they ever faced off in a fight. Anyone who saw 50 cent's post would know that he was not joking around.
As a matter of fact, he mentioned that if the right price is fixed, Quinton Jackson would be in for a showdown.
Me and some tall dude trying to get Filthy Scent on the Cyclone roller-coaster & Coney Island.
He was
TREMBLIN'

MMA?

BWAHAHAHAHA!!!!

— Chael Sonnen (@ChaelSonnen) May 12, 2018
On his own part, Quinton Jackson responded by stating that 50 Cent's talk was trash, and he had been taking too much champagne.
He also added that 50 Cent was not a fighter and all his boasting sounded irritating to his ears. The exchange of words between 50 Cent and Quinton Jackson continued for a while.
And people felt 50 Cent would definitely venture into the ring career anytime soon.
50 Cent has been one of the popular faces in MMA even though he does not belong there. On several occasions, he had mentioned that he would be a valuable addition to the MMA.
On one occasion, 50 Cent maintained that if he were ever to meet Conor McGregor in the ring, he would beat him up. There was a time when there was a contract from Bellator to fight Quinton Jackson. This could have been 50 Cent's time to prove a point, but it did not materialize.
Perhaps, 50 Cent's overdose of confidence has inspired some fighters for a face-off. One of those fighters is Chael Sonnen, the renowned MMA veteran.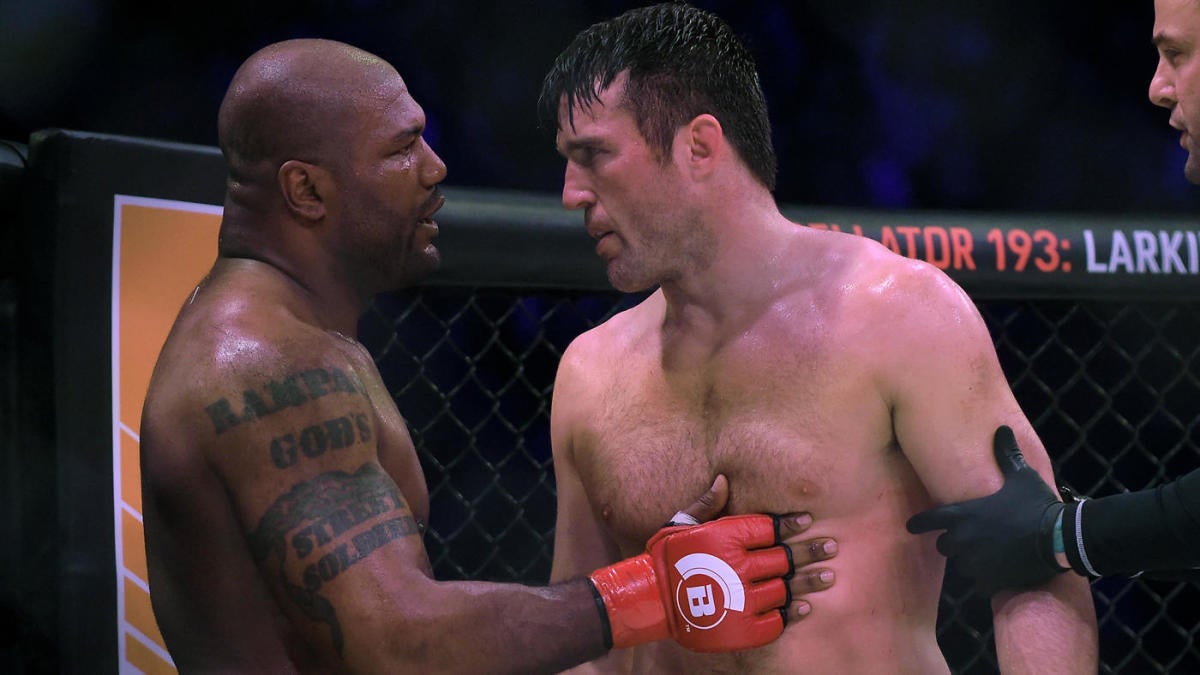 What caused their social media brawl happened at the Backstage during Bellator 199. Apparently, 50 Cent had seen Jon Jones, and he wanted to take a photograph with him. The duo had hardly posed for a shot when Sonnen joined.
Sonnen's intention was to have a photograph with people he considered to be at top celebrities that anyone would die to stand by their side. From 50 Cent's reaction on twitter, he made it clear that he did not like the idea of Sonnen photo bombing his picture. Chael Sonnen wasted no time by replying to his tweet.
This short exchange of words has made people think that it would be better for the duo to fight it out in the ring. For many people, it would be a joy to watch owing to the fact that 50 Cent had often reiterated his supposed fighting talent.
During Bellator 200, several people predicted they would meet again in person, and they could not wait to see what would ensue. As predicted, the duo met at the backstage, and they spoke for some minutes with no one having an idea on what they talked about.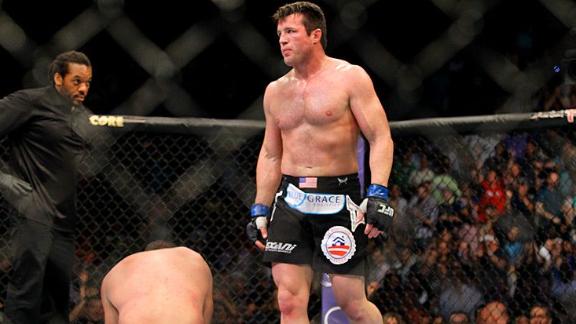 Later on, 50 cent took to his Instagram page to post about his meeting with Chael Sonnen. In his post, he mentioned that he did not care about what Chael Sonnen said because he would eventually fight for him.
Then, he ended the post with "Get the strap." People mistook the slang "Get the strap" to be a violent one, and it attracted various comments from social media users. For people who are not aware, the slang "Get the strap" is 50 cent's phrase, which he has claimed to be his for some time now.
As a matter of fact, he had already applied for a trademark for the phrase. Furthermore, 50 cent's representative tried to clear the air by revealing that 50 cent had applied to trademark his coined out phrase "Get the strap."
With this revelation, it is safe to say that 50 cent is not promoting violence. Rather, he uses the slang to describe despicable and offensive situations.