Paulo Costa is entering one of the most important fights of his professional career tomorrow night (Sat., Aug. 20, 2022) at UFC 278 live on ESPN+ pay-per-view (PPV) from inside Vivint Arena in Salt Lake City, Utah, when "Borrachinha" meets former UFC middleweight champion Luke Rockhold in the co-main event.
UFC President Dana White was on high alert after Paulo Costa leaped forward into a staredown with his UFC 278 co-headliner Luke Rockhold after a press conference of back-and-forth insults.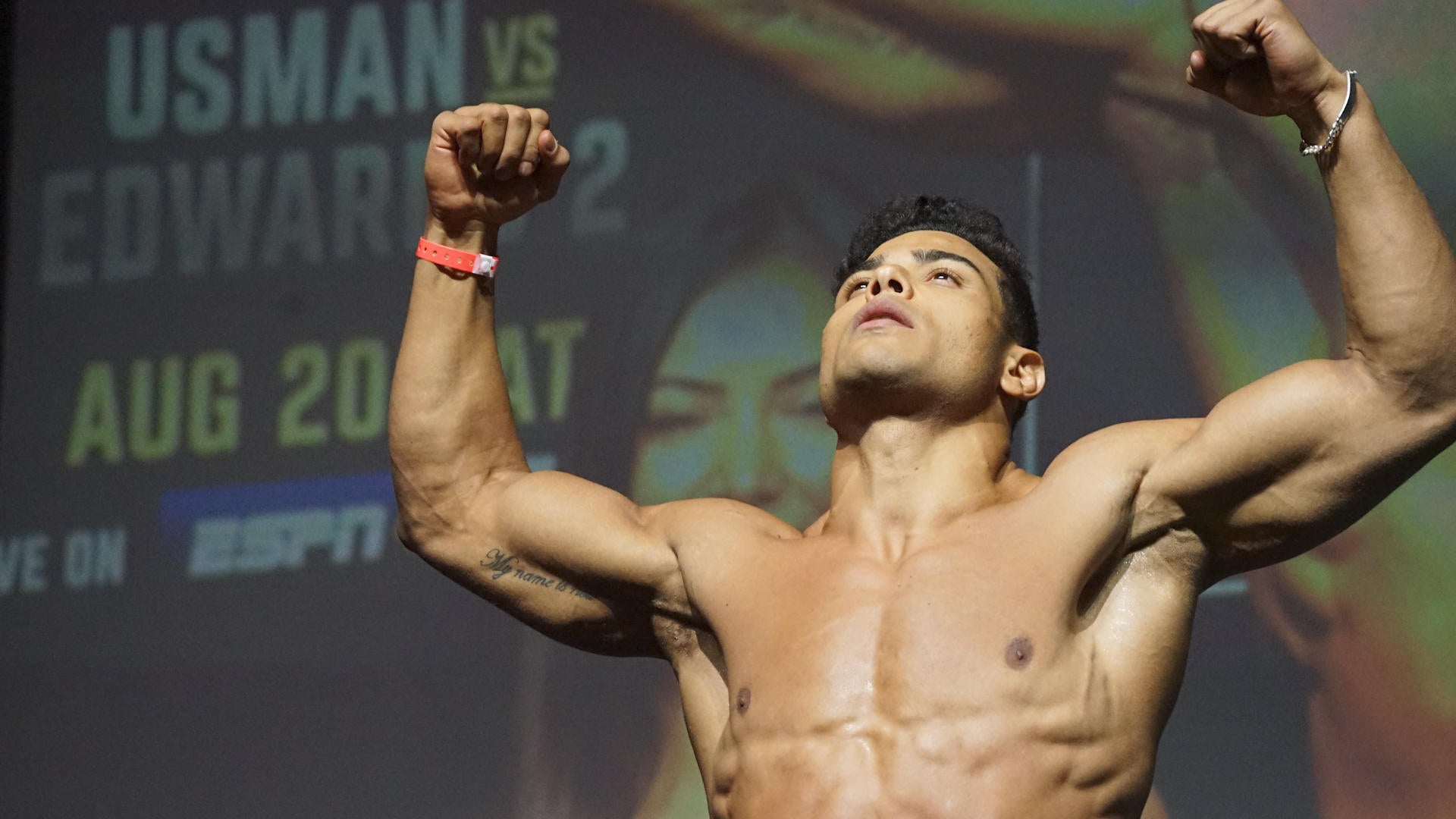 But for all the animosity on display, Costa urged a seething Rockhold to "be cool" as they faced off following the press conference for Saturday's pay-per-view at Vivint Arena in Salt Lake City.
Still, as the middleweights faced off for camera, White kept his arms on each – just in case. Welterweight champion Kamaru Usman and challenger Leon Edwards took a few playful shots at each other.
When it came time to face off, they were intense and respectful for their second-to-last interaction before fight night on Saturday.
This is a big fight for Costa in more than one way. First, the Brazilian contender is coming off back-to-back losses to Israel Adesanya and Marvin Vettori so he needs a win to stay afloat in the division's top 10.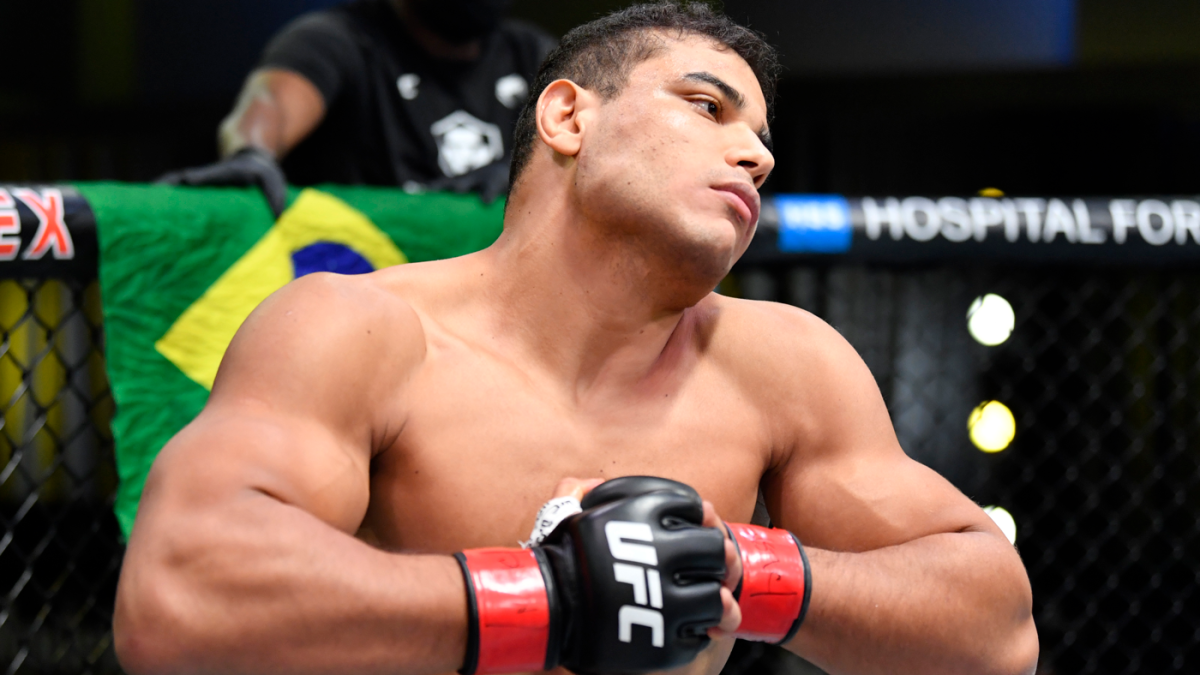 Secondly, this will be the last fight on Costa's current UFC contract. He's putting all of his eggs in one basket and hopes a big performance this weekend at UFC 278 sets everything straight.
That said, Costa isn't completely attached to the idea of re-signing with UFC after his current contract expires. The Brazilian fighter understands this is a business and would need to sit down with UFC brass to iron out any details about a new deal.
"Let's see," Costa told reporters earlier this week. "We need to talk [with the UFC]. It's a business. It's just business for the UFC and for me. We need to talk." Co-main event fighters Luke Rockhold and Paulo Costa came face-to-face for one final intense staredown at the UFC 278 ceremonial weigh-ins.
Former middleweight champion Rockhold (16-5 MMA, 6-4 UFC) returns to action after three years away from the cage looking to snap a two-fight skid against a powerful former title challenger.
Costa (13-2 MMA, 5-2 UFC) is also in need of a win after dropping his previous two bouts, and has vowed to send Rockhold into retirement. Both fighters made weight Friday morning, stepping on the scale at an identical weight of 185.5 pounds.
At the ceremonial weigh-ins, they exchanged heated words one last time before they step into the octagon on Saturday evening. As far as his fight with Rockhold goes Costa envisions an early finish over the former UFC champion.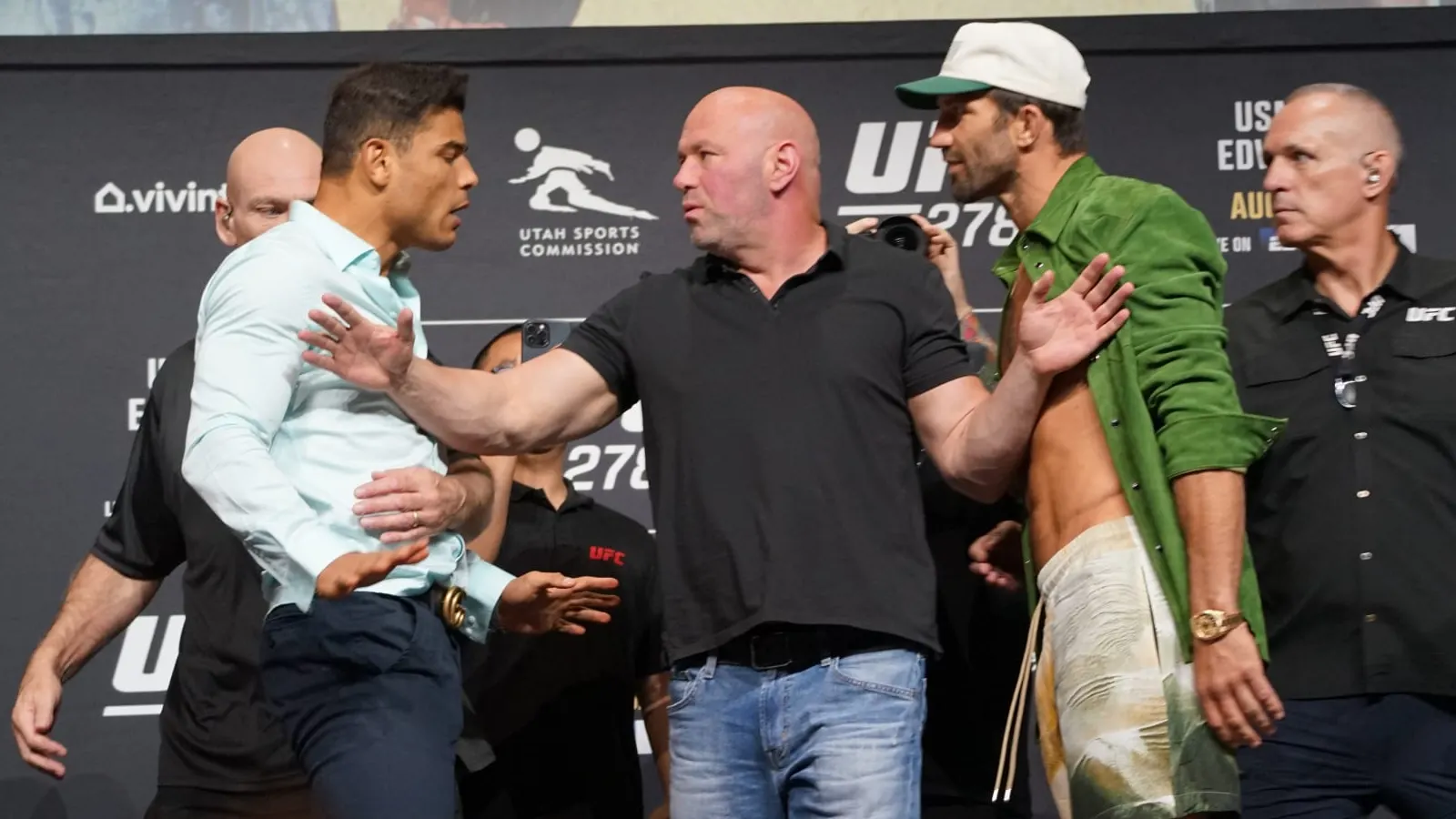 Rockhold has shown a weak chin of late and Costa believes he'll be able to land big enough punches to put the veteran fighter away quickly.
"I prepare for a war, but I really don't believe he can hang with me," said Costa. "I think this fight will finish quickly, but I don't care. If he could, in some way, hold his [own] and bring a war, I'm ready."
Rockhold is built DIFFERENT 😳

STREAM #UFC278 NOW ▶️ https://t.co/9Eaf451BCo pic.twitter.com/SxMV4uhdnw

— SportsCenter (@SportsCenter) August 21, 2022
what in the fuck is that move called Rockhold? #UFC278 pic.twitter.com/TxPexAV55q

— seb (@sebonstrings) August 21, 2022
Bruh I thought Luke Rockhold was gonna knockout Paulo Costa with this shot 😭 #UFC278 pic.twitter.com/9cRuzfCTw7

— Shannonnn sharpes burner (@shannonsharpeee) August 21, 2022