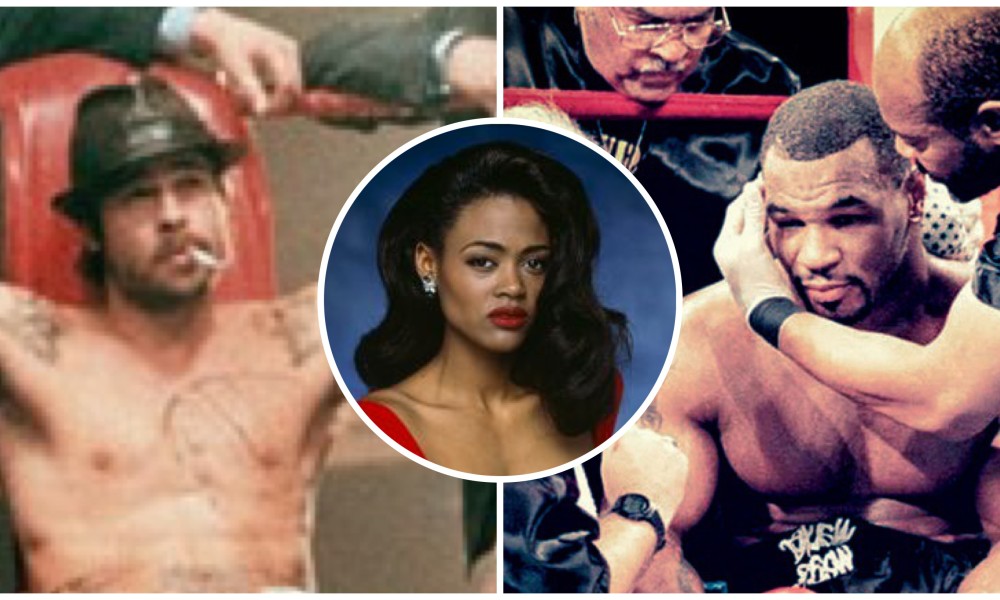 Who is not familiar with Mike Tyson. He became the youngest world heavyweight champion in 1986 and still holds the record to this day. Back in the day, he was notorious for being short-tempered. Tyson was as feared outside the ring as he was inside the ring.
Most of the TV reporters were terrified by the thought of interviewing Tyson because of his temper. And when you are the world heavyweight champion who is famous for being ill-tempered, nobody in their right mind wants to mess with you. Imagine pissing off Tyson when he was at the peak of his career.
How afraid would you be for your life? Recently a story emerged that shed light on the fact that a famous Hollywood actor got to feel this exact feeling. The story took place back in the 1980s when Mike was the world champion.
Tyson and his then-wife, Robin Givens were filing for divorce. The proceedings were well known when Givens accused Tyson of domestic violence and Tyson responded that Givens was just after his money.
Things were really ugly and the divorce was finalized in February 1989. In a recent interview with Graham Bensinger in the talk show called "In Depth with Graham Bensinger", Tyson was asked to tell the infamous story of him catching Brad Pitt in his bed with his wife.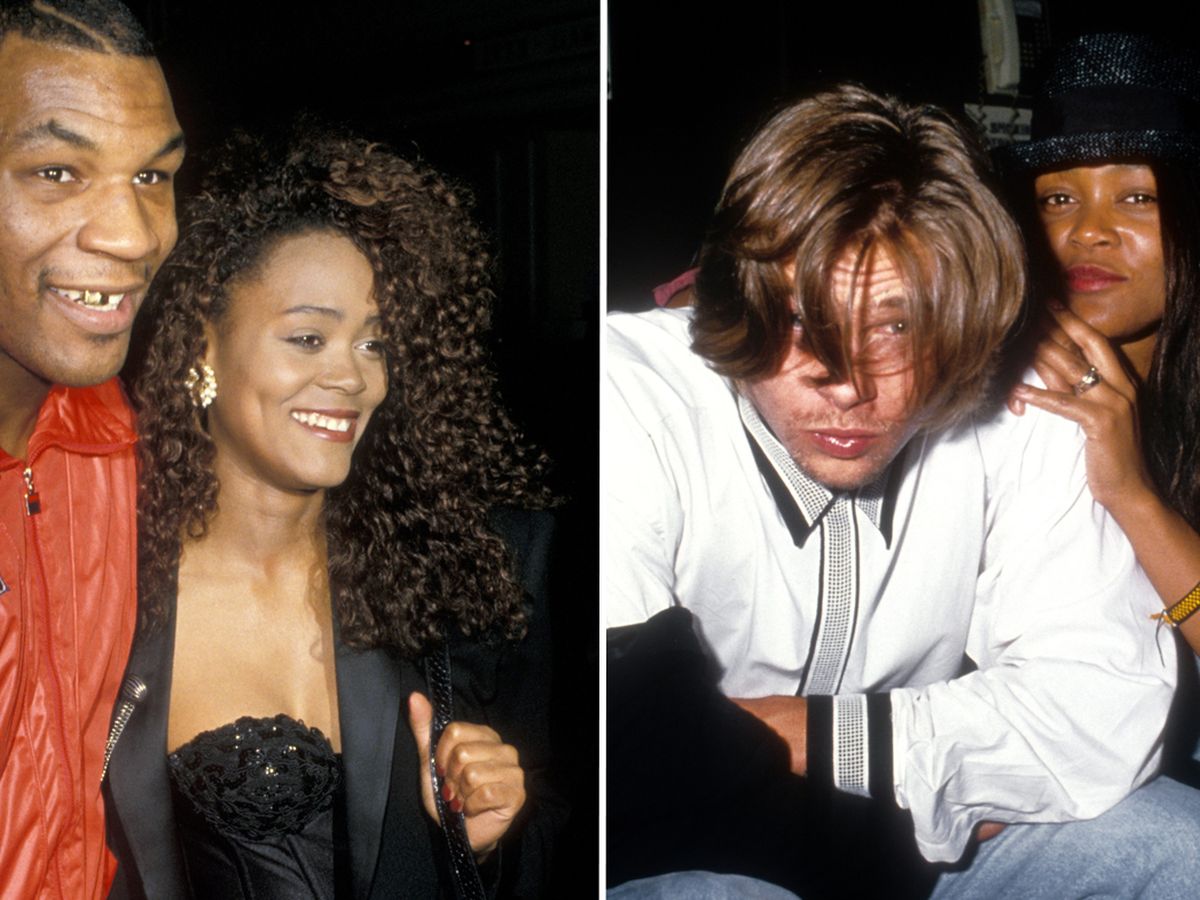 Tyson told the host that sometimes on his way to the lawyer's office he would stop by Robin's place for a quickie. He said that one day he saw them both in Brad's car parked outside Robin's house.
And then one day when he went to Robin's house and entered her bedroom he caught her and Brad Pitt having sex. Tyson said laughingly that Pitt beat him to the clock that day.
Tyson said that he got furious catching them both in that position. When asked if he hit Brad Pitt, Tyson responded by saying that you should have seen the look on his(Brad's) face. He was fear struck. Tyson recalls that when Brad saw him he started pleading with him saying "Dude, don't hit me, don't hit me.''
Fortunately for Brad Pitt, Tyson was not in the mood for a fight. And as he was already in the process of divorcing his wife, he did not take this matter to the heart or the results could have been uglier than we can imagine.
Brad Pitt and Robin Givens were later snapped on a number of dates together and were thought off as a legitimate couple for some time. If Tyson had acted the way he was famous for acting in intense situations, the fight club star would have been destroyed.
Esteemed boxing stars tried to fight Mike Tyson but were destroyed and some were sent to the hospital. While the dangerous stunts Brad Pitt does in his movies are well thought off and performed by professional stuntmen, and only made to look like they were performed by the star himself.
So what chance did a Hollywood star have against the youngest heavyweight champion of the world? We do not even want to imagine the result of a fight between a furious as hell Mike Tyson and a scared as hell Brad Pitt.
At the end of the interview, Tyson told the host that he does not hate Brad Pitt for what happened that day and that it is all part of life. A very mature and sensible approach by Tyson. Surely in his later years, Tyson got rid of his stiffness and gave way to a newer, softer, and lovable Mike Tyson.