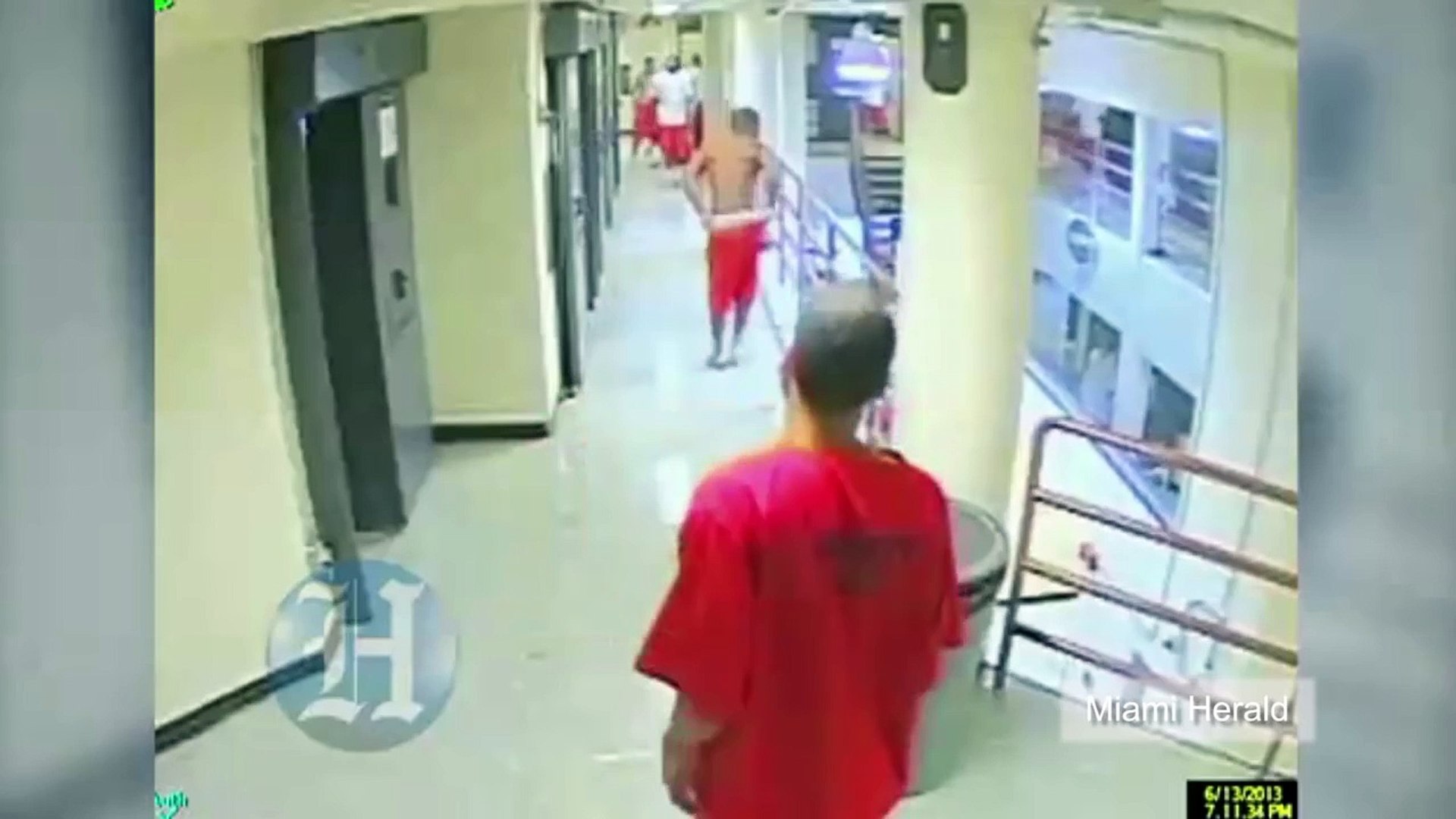 Shocking video footage has emerged of the moment that every door in the maximum-security wing of a Florida jail opened at the same time.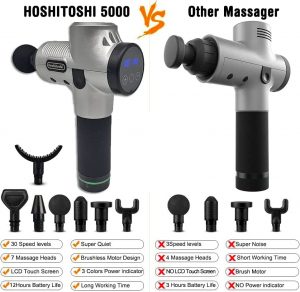 The CCTV footage, obtained by The Miami Herald, shows the doors open simultaneously open and inmates begin to emerge. Three of the prisoners are on the hunt for the leader of the New Moneii gang, Kenneth Williams.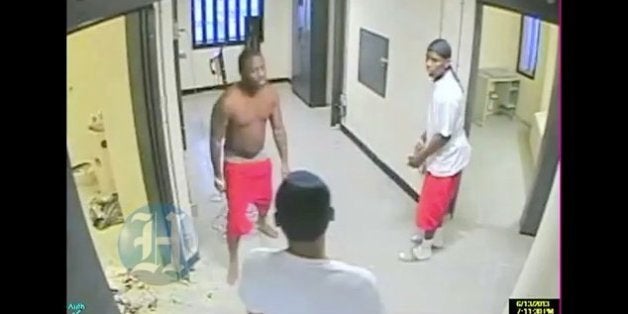 New Moneii is a problem from Liberty City (Miami) public housing project and the three rival gang members want to take out its head of operations. They can be seen confronting Williams with shivs (homemade knives) and then chasing him.
Williams is forced to jump over a hand railing and fall to the floor below in order to avoid being got.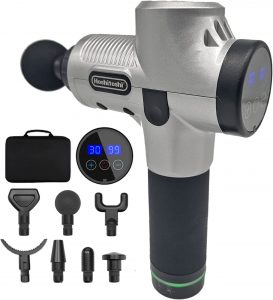 He can be seen writing in agony on the floor below as another inmate comes to stand over him and keep him safe for any more would-be assailants.
Doctors later reported that Williams suffered a fractured vertebrae and a broken ankle as a result of his one story fall. The New Moneii leader is currently awaiting trial on charges of intimidating a witness who was in the process of testifying against two gunmen accused of murdering one of Williams' rivals and his 10-month-old son.
The Miami Herald reported that police suspect Williams of ordering the hit but have been unable to gather enough evidence to charge him for the crime.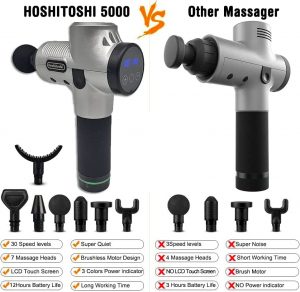 A similar incident occurred in May when a computerized control panel opened all doors on the wing after a guard accidentally pushed the wrong button.
After that incident, a safety measure was implemented that forced jailers who pressed the button to open all doors to confirm the selection before doing so. Despite this, the Corrections Department claims that no jailer released the doors on this occasion. A conclusion that Williams' lawyer has called into question.