Mixed Martial Arts legend Bas Rutten hasn't been to kind to UFC Superstar Alistair Overeem in the media, especially after he left Golden Glory on a bad note. Bas has been known to call him out for having a weak chin and being a shady guy behind the scenes. In this video, Overeem spots Bas outside the gym doing an interview and ambushes him.
Sebastiaan "Bas" Rutten is a Dutch former mixed martial artist, kickboxer and professional wrestler. He was a UFC Heavyweight Champion, a three-time King of Pancrase world champion, and finished his career on a 22 fight unbeaten streak (21 wins, 1 draw).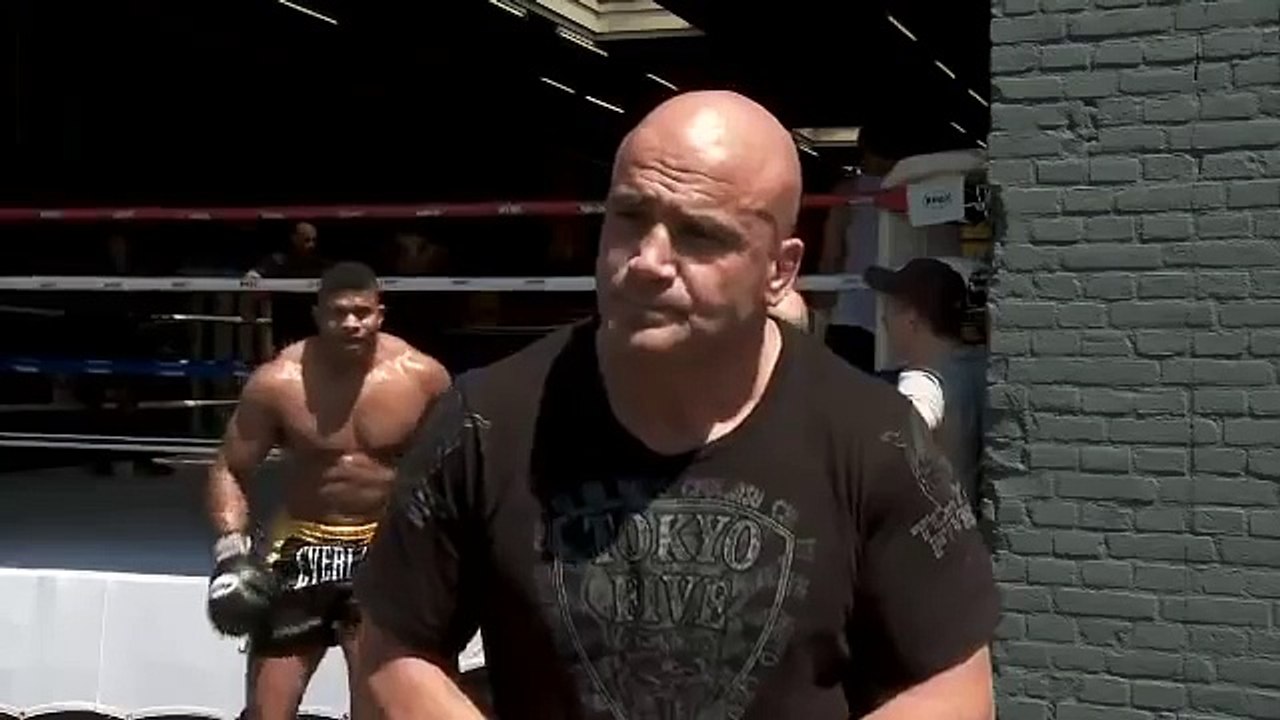 FightMetric wrote this when Rutten got inducted into the UFC Hall Of Fame: "FightMetric, the official statistics provider for the UFC, ran the numbers on Rutten's career. They back up the Dutchman's inclusion into the UFC Hall of Fame and then some.
In the 4-hours, 27-minutes and 8-seconds he spent as a pro fighter, Rutten scored 13 knockdowns without getting dropped himself, his significant strike accuracy was 70.6%, the highest FightMetric has ever recorded, attempted a record 53 submissions and successfully swept his opponents a record 46 times." From 2007–2016, Rutten was the co-host of Inside MMA on AXS TV.
As a professional fighter, one of his favorite tactics was the liver shot (both punch and kick), and he popularized its use in MMA. Rutten is known for his charisma and has capitalized on his celebrity status since retiring from fighting in 1999.
He has worked as a color commentator in several MMA organizations, including Pride, and has appeared in numerous television shows, movies, and video games. He also coaches MMA and has authored several instructional materials.
#AlistairOvereem Chokes out #BasRutten#mma #ufc #kickboxing #bjj pic.twitter.com/e3lquAGwWl

— Fight Haven (@FightHaven) September 19, 2021