Combat sports are violent enough without state appointed officials making matters worse. Whether its boxing, mixed martial arts or in this case kickboxing the number one job of a referee is fighter safety.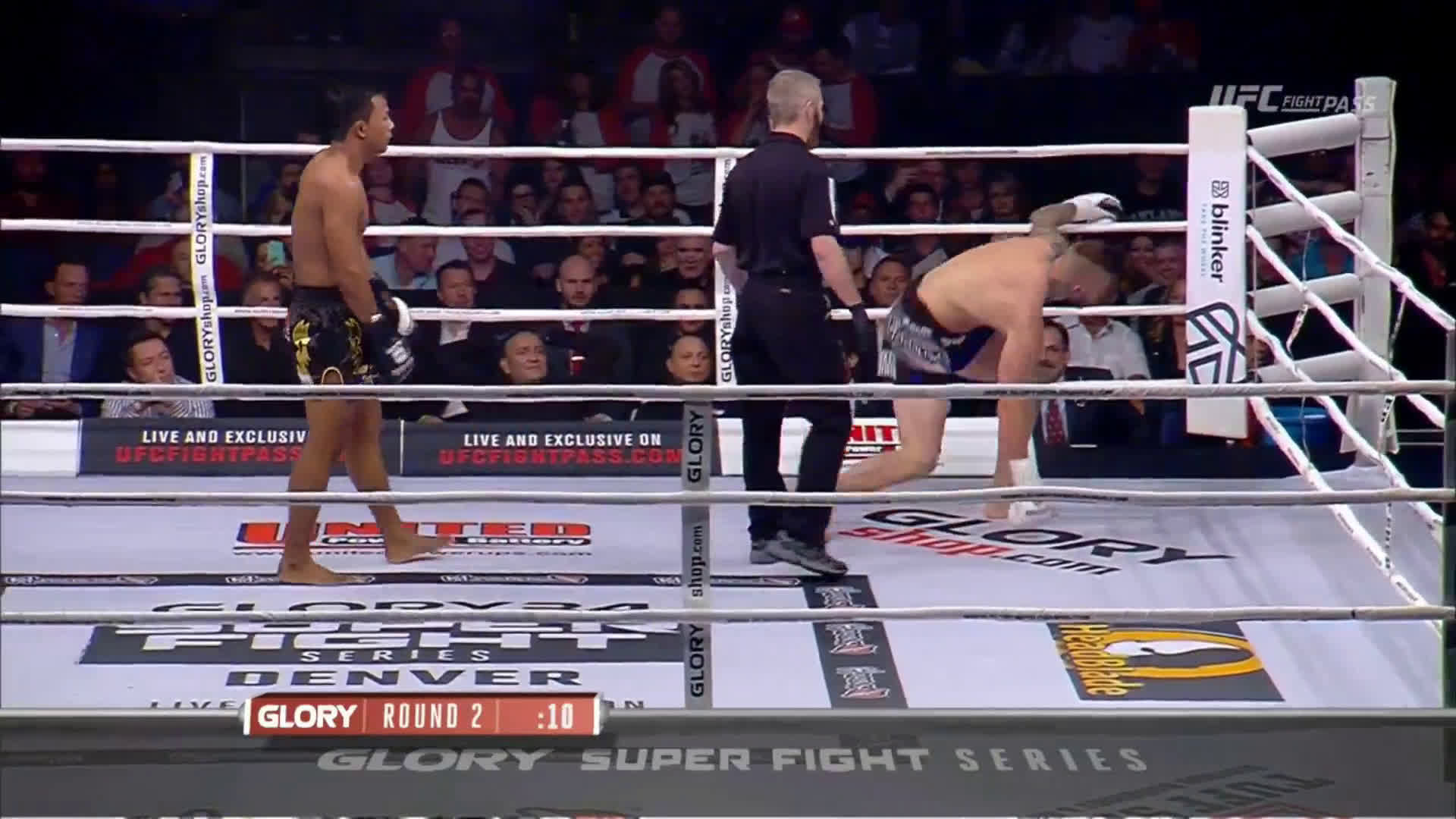 Yet, almost every weekend we could do a post on some ref in some fight throwing caution to the wind. Refereeing is already a thankless job and often times a labor of love but still in the most violent of sports we still want to see our favorite fighters protected.
From Glory 34 over the weekend 20 year old Thongchai Sitsongpeenong finally made his promotional debut. Advertised with a Muay Thai record of 133-33 (!!!), Sitsongpeenong did not disappoint and absolutely dominated Casey Greene for the better part of two rounds.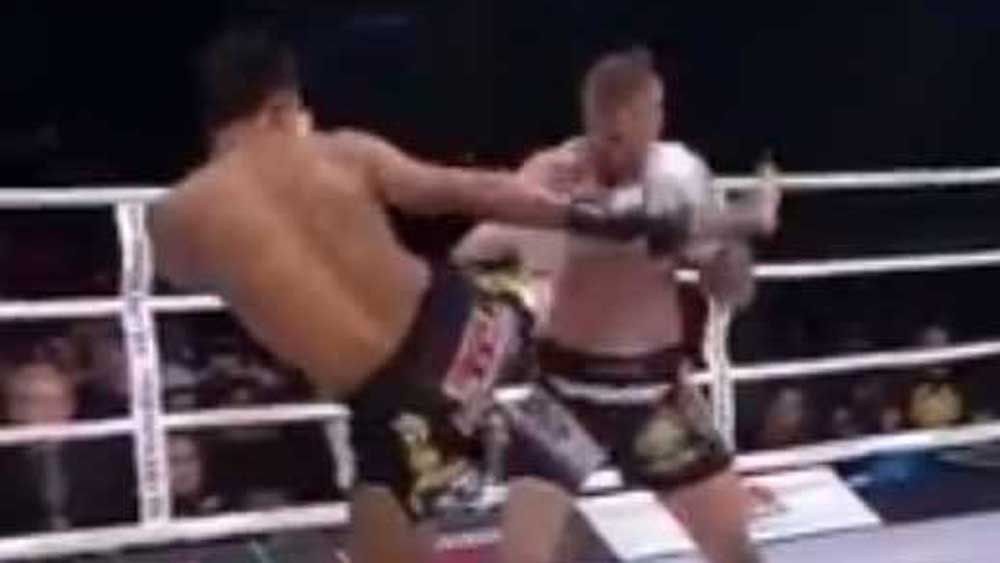 Its towards the end of round two where things gets a little fuzzy and the referee in charge lets the fight goes off the rails. First Thongchai Sitsongpeenong knocks down Greene hard and the American fighter can barely get back to his feet;
Greene is on full on newborn baby giraffe mode. Then 20 seconds later Greene hits the canvas again. Then to add insult to already injured brain cells, Sitsongpeenong uncorks a violent hook that drops Greene to the mat third violent time.
Bad referees are bad.
#Psychopath #Referee Refuses To Stop The #Fight Which Results In A Vicious Beating#kickboxing #mma #ufc #boxing pic.twitter.com/7boSPgabpj

— Fight Haven (@FightHaven) October 26, 2021